Contact: Chris Bryant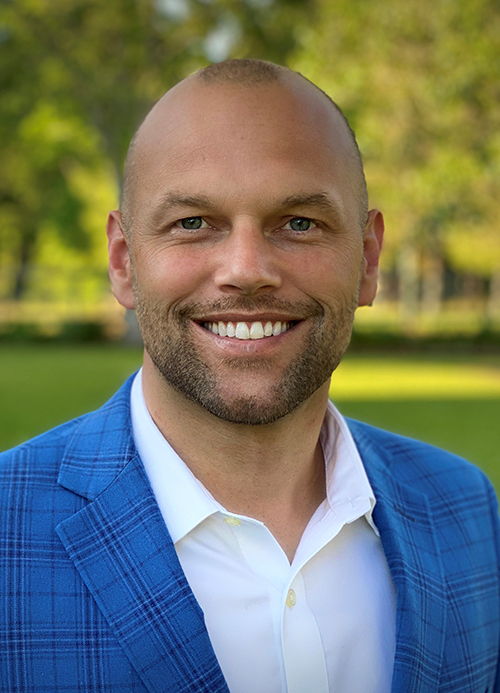 STARKVILLE, Miss.—A polymer scientist with extensive training and experience in business, marketing, leadership and innovation is the new director of Mississippi State's Advanced Composites Institute.
Christopher Bounds will lead the unit, which is part of MSU's Raspet Flight Research Laboratory, the nation's leading academic research institute dedicated exclusively to the advancement of Unmanned Aircraft Systems. The ACI conducts research and evaluations of composite materials, with a focus on stronger, lighter and more damage-resistant structures for aviation and other commercial applications.
"The Advanced Composites Institute is a great example of how universities can work with federal and industry partners to be at the forefront of emerging technologies, creating economic opportunity in Mississippi and throughout the aerospace sector," said MSU Interim Vice President for Research and Economic Development Julie Jordan. "Dr. Bounds brings extensive experience to ACI and will strengthen the center's top-flight research and development capabilities."
Raspet Flight Research Lab Director Dallas Brooks said "Dr. Bounds' extensive background both as a research scientist and in multiple industry technical positions has prepared him to realize our vision for ACI as a national leader in innovative composite technologies."
ACI was created in 2015 after Boeing, the world's largest aerospace company, selected MSU to create a stitched, resin-infused composites lab to advance the development of composite structures technology. Through an agreement with the university, Boeing donated lab equipment and provided MSU researchers with additional resources to support the ACI.
The ACI is home to the Marvin B. Dow Stitched Composites Development Center, named after the pioneering NASA scientist that helped developed stitched composite designs and manufacturing methods. It offers robotic stitching and infusion equipment and provides direct access to experts in composite technologies. The institute also is a core member of the FAA Joint Advanced Materials and Structures Center of Excellence, a national consortium which conducts aviation-related composites research to enhance the safety and reliability of civil aircraft.
"It's an honor to join the MSU family and serve this great organization as we refocus our efforts on organic growth and strategic investments that drive innovation and economic development through partnerships with faculty, U.S. government agencies and major industry players," said Bounds.
Bounds joins MSU from Albemarle Corp., headquartered in Charlotte, North Carolina, where he served in positions of increasing technical and leadership responsibility for the past eight years. Most recently, Bounds led global innovation and business development efforts within the chemical giant's Bromine Specialties Business Unit.
He began his career with Albemarle as a senior chemist and soon was promoted to supervisor of the XPERT Analysis Group where he built and led a team of scientists. Prior to joining Albemarle, Bounds directed research teams and laboratories at multiple academic institutions including Louisiana State University and the University of Southern Mississippi.
A native of Newton, Bounds holds both a doctorate in polymer chemistry and a Master of Business Administration from LSU and a bachelor's degree in chemistry from USM.
Raspet has a global reputation for composites research and has served as a technology incubator for multiple composite manufacturers that now have permanent Mississippi homes. The lab has helped develop and grow Mississippi-based manufacturing operations of several aerospace companies, including Aurora Flight Sciences, GE Aviation, Airbus Helicopter, Boeing and IAI North America.
MSU's Raspet Flight Research Laboratory is the only institution in the world that is designated both as the FAA's UAS Safety Research Facility and as official UAS Test Sites for both the FAA and the Department of Homeland Security. Home to a fleet of the largest and most capable unmanned aircraft in academic use, Raspet has secured over $50 million in federal research and testing contracts since 2017 and remains a world leader in composite materials research.
MSU is Mississippi's leading university, available online at www.msstate.edu.