Contact: Sasha Steinberg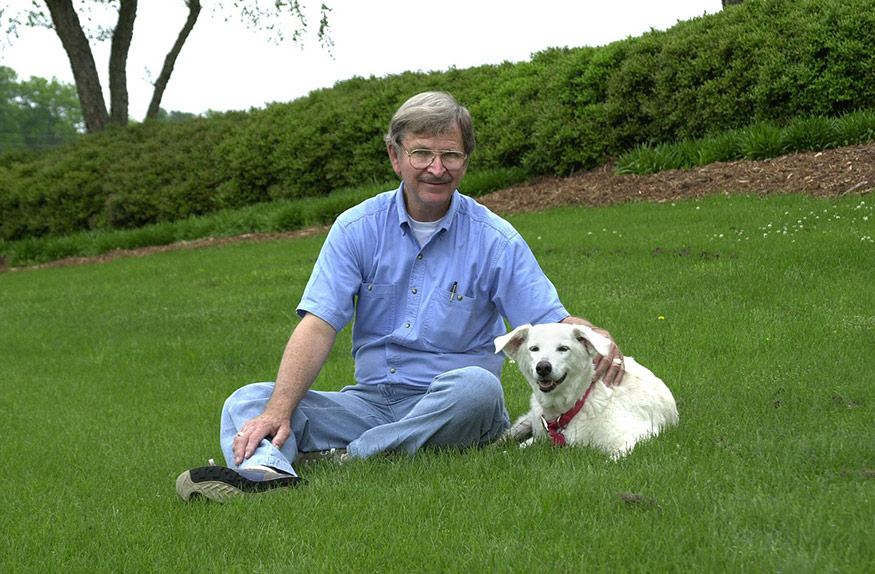 STARKVILLE, Miss.—A former state legislator, Delta farmer and supporter of Mississippi State University is being remembered for his dedication to the betterment of others, including "man's best friend."
Malcolm Mabry Jr., a Dublin native and resident of Clarksdale Nursing Center, died June 12 at age 87.
"Senator Malcolm Mabry had a really big heart for all animals, but especially for dogs. Almost 20 years ago as a result of an experience he had with one of his own dogs, he decided that Mississippi State University's College of Veterinary Medicine needed access to its own radiation oncology unit," said Kent Hoblet, the college's dean. "He then took it upon himself to start a fundraising effort that resulted in the program that the college has today. We are very grateful for his interest in and support of our college."
Mabry's love for animals, in particular a dog named Lulu, led him to donate part of the $1.5 million to bring a state-of-the-art radiation oncology unit to Mississippi State, so those in Mississippi and surrounding states could access expert cancer treatment for their pets closer to home. Mabry had been a fervent dog lover since childhood and began to rescue and care for stray dogs in the last two decades of his life.
A former high school history teacher and self-published author of two poetry books, Mabry served for 24 years in the Mississippi Legislature, where he gained a reputation as an arch defender of civil rights and a champion for the underserved. He also spent seven decades farming his family land in Dublin, work he continued until the age of 84.
Learn more about MSU's College of Veterinary Medicine at www.cvm.msstate.edu.
MSU is Mississippi's leading university, available online at www.msstate.edu.