Contact: Sasha Steinberg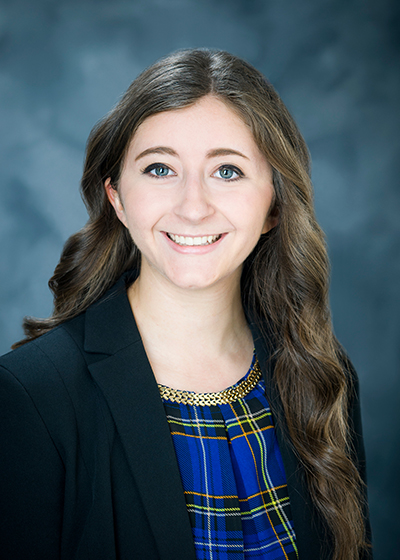 STARKVILLE, Miss.—A Mississippi State spring honors college graduate and faculty member have co-authored a pandemic-related essay in a leading policy-oriented journal published by one of the world's top international relations schools.
MSU political science and communication/public relations double-major Marisa D. Laudadio of Walnut, and Vasabjit Banerjee, an assistant professor in the Department of Political Science and Public Administration, recently collaborated on "Praetorians in the time of Pandemic: Militaries in Latin American Populist Regimes."
Published by Columbia University's School of International and Public Affairs in its Journal of International Affairs, the article explores the COVID-19 pandemic's effect on Latin American politics. Featuring a diverse group of academics and practitioners, the scholarly journal has earned worldwide recognition as a forum for innovative solutions to issues of global concern.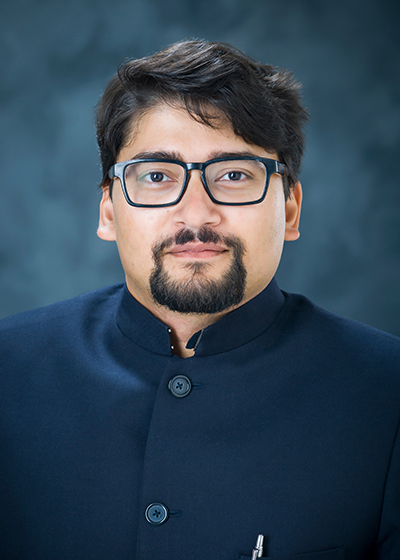 "As the novel coronavirus pandemic spreads across Latin America, civilian leaders are asking the region's militaries to increase their domestic duties, from enforcing curfews and sealing international borders to providing public healthcare," Banerjee explained. "This essay provides a comparative analysis revealing that with the COVID-19 outbreak, Brazil and Mexico—which between them contain over half the region's population—as well as El Salvador, are increasingly vulnerable to military interference in politics."
Banerjee, a 2017 PSPA Outstanding Undergraduate Professor who joined the MSU Shackouls Honors College faculty in 2018, is the author of the book "Undoing the Revolution: Comparing Elite Subversion of Peasant Rebellions" (Temple University Press, 2019). He teaches comparative politics and international relations, and his primary research interests are contentious politics and the local political economies of state formation in developing societies, specifically South Asia, Latin America and southern Africa. He also conducts research on electoral institutions and domestic influences on foreign policies of developing countries. Banerjee holds a Bachelor of Arts in political science and English from Wabash College in Indiana, Master of Arts in political science from Miami University in Ohio, and Doctor of Philosophy in political science from Indiana University.
Laudadio graduated in May as an MSU Stephen D. Lee Scholar, earning a 4.0 GPA for both of her bachelor's degrees. She also was awarded a minor in foreign language/Spanish and was a Shackouls Honors College graduate with Collegium Honorum Distinction for completing a special "path of honor" curriculum. Immediately following graduation, she began full-time work as a volunteer coordinator for Tennessee-based nonprofit Memphis Coalition for Life.
"Dr. Banerjee has been such a great mentor since my freshman year, and I took his Latin American politics class as an undergrad. I was excited that he asked me to collaborate on this paper," Laudadio said, adding that she enjoyed researching case studies and writing background information to help support Banerjee's argument.
"This was my first published paper, and it was a fun learning experience because Dr. Banerjee was willing to teach me how the writing-for-publication process works. I hope we'll be able to collaborate on more articles in the future," she said. "Mississippi State has really great professors, like Dr. Banerjee, who are very intentional about providing value-added experiences to help students with soft science degrees get a good job when they graduate."
Learn more about MSU's Judy and Bobby Shackouls Honors College at www.honors.msstate.edu; College of Arts and Sciences at www.cas.msstate.edu; Department of Communication at www.comm.msstate.edu; and Department of Political Science and Public Administration at www.pspa.msstate.edu.
MSU is Mississippi's leading university, available online at www.msstate.edu.