Contact: Sasha Steinberg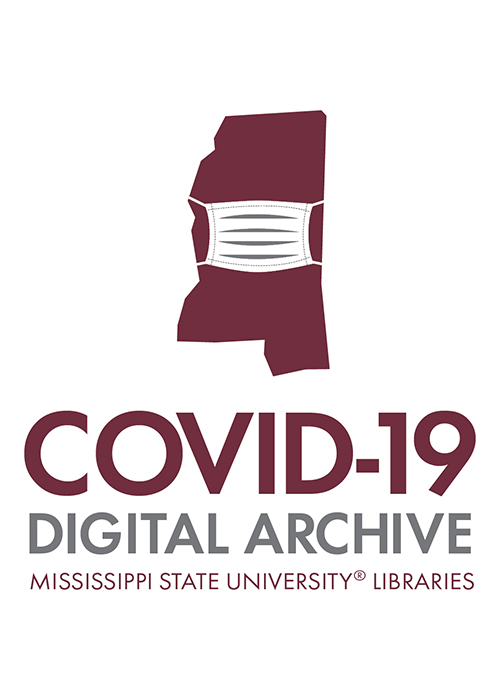 STARKVILLE, Miss.—Mississippi State University Libraries is collecting submissions for a new COVID-19 digital archive to document the pandemic's impact on the lives of MSU students, faculty, staff and community members.
"In keeping with MSU University Archives' mission of preserving the institution's history, this digital repository will chronicle the diverse experiences of the MSU community during COVID-19 and will be accessible for current and future researchers, as well as the public," said University Archivist Jessica Perkins Smith.
Corinne Kennedy, MSU humanities librarian, explained that the digital archive also stemmed from conversations with multiple MSU faculty expressing an interest in preserving this history of the pandemic and its impact. Among them was MSU Assistant Professor Dhanashree Thorat, who teaches Introduction to Digital Humanities, a special topic course in the College of Arts and Sciences' Department of English. Beginning in March, Thorat's students created an original collection that will be featured in the digital archive. Karina Zelaya, assistant professor in MSU's Department of Classical and Modern Languages and Literatures, is leading outreach efforts to promote the project among the Latinx and international communities.
"This spring's campus operations were upended and the MSU community has been affected in various ways, from not being able to return to campus after spring break and switching to online learning in the middle of the semester to stay-at-home orders and loved ones who have fallen ill from the disease," Kennedy said. "Our goal is to show the effect of these and other experiences through this digital exhibit that is freely available and accessible to all."
MSU Libraries is not collecting physical material at this time, but Smith said campus and community members are welcome to digitally submit original photographs, videos, audio files, scanned handwritten or printed materials (e.g., journal or diary entries), screenshots of personal social media posts, personal memories, images of public signage and more. The library also wants to capture stories associated with the pandemic. Those interested can record their stories using video or audio or submit written accounts in a Word document or PDF format.
For more information or to begin the digital submission process, visit https://guides.library.msstate.edu/COVID19ARCHIVE.
Questions can be directed to library-covid-archive@library.msstate.edu.
Learn more about MSU Libraries at http://lib.msstate.edu.
MSU is Mississippi's leading university, available online at www.msstate.edu.