Contact: Sarah Nicholas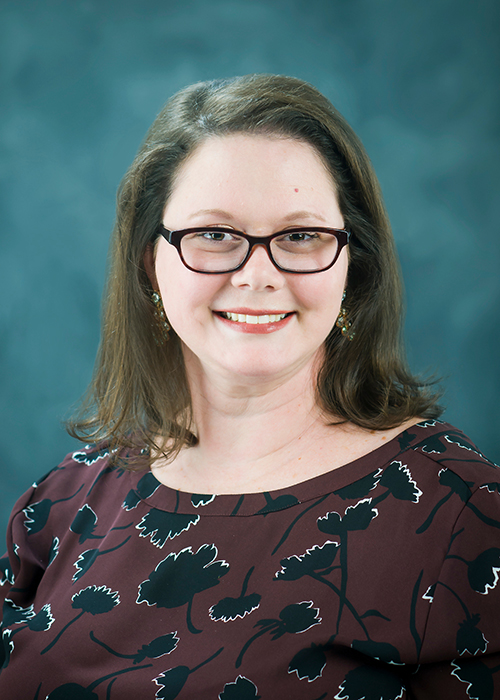 STARKVILLE, Miss.—Mississippi State's Psychology Clinic is providing "Telehealth at the Psychology Clinic," a new service within the university's Department of Psychology helping community members access mental health assistance during the COVID-19 pandemic.
Emily Stafford, assistant clinical professor and director of MSU's Psychology Clinic, said the services utilize an online format and include individual, couples, group, family, and behavioral sleep therapy services. 
"Telehealth offers everyone the chance to access resources and healthcare when the world turns upside down," said Stafford, who also manages the telehealth program operations.
"Generally speaking, we know when people are in crisis they may feel numb, overwhelmed, anxious, depressed or any combination of strong emotions," Stafford said. "Worldwide, people have experienced a disruption to daily life. Knowing this, it is reasonable to expect a number of people to struggle and feel like life is out of control," she explained.
"Even when people do have a strong support system and wide range of self-care skills, access to that system has been disrupted as a result of the pandemic. The Psychology Clinic hopes to offer a bridge and help people reconnect with a professional support system and set of mental wellness skills," Stafford said.
A native of Mobile, Alabama, Stafford joined the psychology department in 2016. She received her Ph.D. and master's degrees from Auburn University and her bachelor's degree from the University of Southern Mississippi.
She said clinicians have been trained on telehealth and have started contacting existing clients to restart services. To be eligible, clients must be physically living in the state of Mississippi.
"We are not able to provide therapy services across state lines at this time," Stafford said.
The clinic committee, composed of faculty within the department and doctoral students within the American Psychological Association-accredited clinical psychology doctoral program, are staffing the telehealth services. These student clinicians are second-, third- or fourth-year students in a practicum course. Under the direction of six faculty members, 17 doctoral students provide services and are required to complete training materials and participate in mock sessions with supervisors.
"The telehealth services are designed for clients across Mississippi, especially those whose access to affordable mental health services has been limited due to travel, childcare, scheduling or other barriers," said Mitchell Berman, professor and psychology department head.
"Although various rules and regulations have been relaxed for telehealth during the COVID-19 pandemic, our clinic is following best practices for these services," Berman said. "We hope to continue to offer this modality as a permanent part of the comprehensive psychological services we offer."
To initiate services, individuals can call the clinic at 662-325-0270. A graduate clinician will return the call and gather basic information about the type of service desired. After a screening process, a clinician is assigned and services can begin.
For more information, visit www.psychology.msstate.edu/clinic/. 
Additionally, the Mississippi Department of Mental Health and MSU's psychology department this year received a federal grant for youth suicide prevention. In response to the COVID-19 pandemic, Stafford and faculty members Michael Nadorff and Rachel C. Franklin created a free video about youth suicide prevention and The Alliance Project. View the free video at https://www.youtube.com/watch?v=pRKecOce7AA&feature=youtu.be.
The grant also offers trainings for groups interested in suicide prevention. For more information, contact Franklin at rfranklin@psychology.msstate.edu.
For parents seeking guidance on how to talk to children about COVID-19, a free downloadable fact sheet is available from The Substance Abuse and Mental Health Services Administration, a branch of the U.S. Department of Health and Human Services, at https://store.samhsa.gov/product/Talking-With-Children-Tips-for-Caregivers-Parents-and-Teachers-During-Infectious-Disease-Outbreaks/PEP20-01-01-006.
MSU's Department of Psychology is part of the College of Arts and Sciences, which includes more than 5,200 students, 325 full-time faculty members, nine doctoral programs, 14 master's programs, and 27 undergraduate academic majors offered in 14 departments. Complete details about the College of Arts and Sciences or the Department of Psychology may be found at www.cas.msstate.edu or www.psychology.msstate.edu.
MSU is Mississippi's leading university, available online at www.msstate.edu.