Contact: Georgia Sisson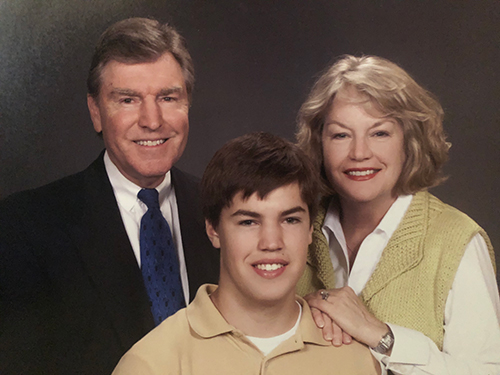 STARKVILLE, Miss.—A Mississippi State College of Education alumna and her family are continuing their longtime support of the university through a new endowed scholarship.
Nancy Todd, a Canton native and 1975 MSU English education graduate, along with her husband Doug, a Long Beach, California, native and 1974 University of Southern California graduate, are creating the Doug and Nancy K. Todd Endowed Scholarship. Their son, John, graduated from MSU's College of Education with a 2015 degree in sport studies. 
The couple, who reside in Arlington, Virginia, also are creating an annual scholarship, giving the endowment time to grow. Further demonstrating their love for learning, the Todds' most recent gift provides support for MSU students who show passion for academic success. 
The Doug and Nancy K. Todd endowed and annual scholarships require candidates to be enrolled in the College of Education, hold and maintain a minimum 3.0 GPA, and demonstrate financial need. Mississippi residents from Canton or Madison counties will receive preference. 
"Mississippi State is such a special place to our family, and we are happy to assist deserving students in getting a top-notch education at such a fine university," said Nancy Todd. "By working with MSU Foundation and College of Education staff, the process of establishing our scholarships was both simple and meaningful." 
Nancy Todd worked as a marketing manager for Bellsouth in Jackson before relocating to Washington, D.C., where she met her husband. She worked for politicians from her home state including Congressman G.V. "Sonny" Montgomery and Senators Trent Lott and Thad Cochran, while Doug Todd worked in government affairs for various companies including Northrop Grumman, Battelle and the Siemens Corp. 
The Todds have maintained strong connections to the university and surrounding community, often returning to visit campus and attend sports events.
For more information on supporting MSU's College of Education, contact Trish Cunetto, director of development, at 662-325-6762 or tcunetto@foundation.msstate.edu. 
MSU is Mississippi's leading university, available online at www.msstate.edu.