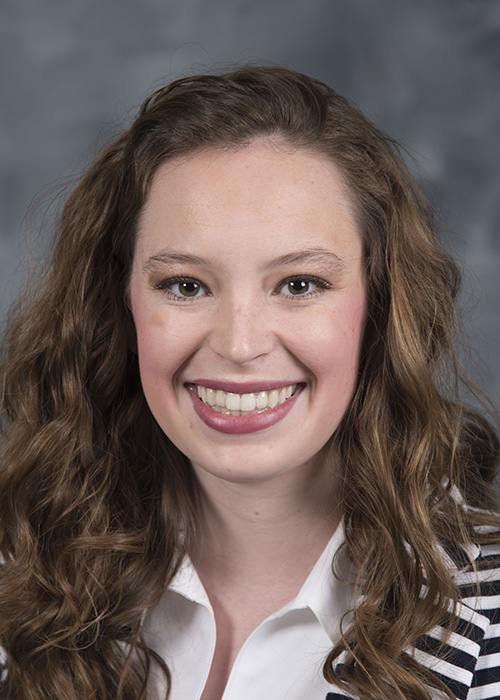 Contact: Mel Thurlow
STARKVILLE, Miss.—Bailey C. Archey, a third-year Doctor of Veterinary Medicine student in Mississippi State's College of Veterinary Medicine, recently was selected to serve as vice president of education for the International Student One Health Alliance's executive board.
One of seven students from across the globe now serving on the board, Memphis, Tennessee native Archey is charged with overseeing webinars, a mentorship program, an informal journal and other activities designed to raise global awareness for One Health events and resources.
Originally known as Students for One Health, ISOHA is the official international organization for student One Health groups. It is supported by the One Health Commission (OHC), a globally focused agency that educates and raises awareness on the importance of transcending institutional disciplinary boundaries to transform the way human, animal, plant and ecosystem health professionals work together.
ISOHA consists of One Health clubs at universities and individual members from throughout the world. The alliance collaborates with the OHC to offer One Health educational opportunities that help students across disciplines form associations and positively contribute to the global community.
Archey, who graduated summa cum laude with an MSU bachelor's degree in animal and dairy science in 2018, plans to join a large animal private practice following completion of her DVM degree. She is actively involved with the college's student chapter of the American Association of Bovine Practitioners, Theriogenology Club, and student chapter of the Disaster Animal Response Team. She hopes to one day apply One Health efforts toward agricultural policy.
"I'm honored and excited about this opportunity to serve ISOHA, and I look forward to using this role to help future One Health practitioners expand their knowledge of One Health and through mentorship," Archey said. "I also hope to encourage interest in One Health among my fellow MSU CVM students, so we can all better understand the value that the veterinary community possesses in solving complex global problems."
Mississippi State University's College of Veterinary Medicine provides world class research in animal and public health, high quality learning experiences, and cutting-edge medical care, all in a family-like atmosphere. Learn more at www.vetmed.msstate.edu.
MSU is Mississippi's leading university, available online at www.msstate.edu.