Contact: Allison Matthews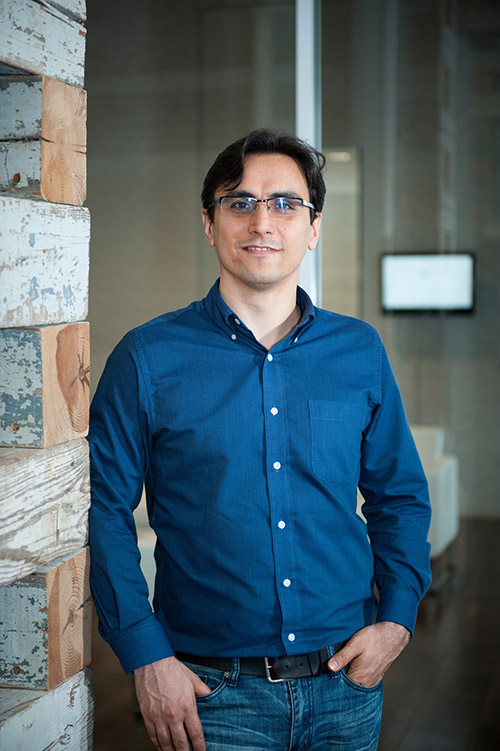 STARKVILLE, Miss.—A recent letter in Science magazine from a Mississippi State faculty member discusses the danger of aging, "high hazard" dams across the country and what should be done to prepare for potential dam removals or repairs in the future.
The letter in the July 10 issue of Science says recent dam failures in Michigan "highlight once gain the importance of proactively addressing aging and problematic dams" and indicate the need for "a scientific and legal framework in place to evaluate if and when dam removal is required."
Farshid Vahedifard, an MSU Bagley College of Engineering associate professor of civil and environmental engineering, penned the letter, along with MSU civil engineering doctoral student Sannith Kumar Thota, and colleagues Kaveh Madani of Yale University and Amir AghaKouchak of University of California, Irvine.
The letter goes on to state that, "Because rehabilitating the nation's non-federal dams would cost more than $65 billion, unsafe dams continue to operate."
The authors assert, "To prevent future catastrophic events like the one in Michigan, we must clarify the importance of making funds available for rehabilitation and removal by raising awareness about the risks of problematic dams to human safety and environmental health."
Vahedifard holds the Civil and Environmental Advisory Board Endowed Professorship at MSU and last fall was recognized by the American Society of Civil Engineers-Mississippi Section as Engineer of the Year.
While the published commentary addresses a nationwide challenge, Vahedifard notes the local relevance since the dam at Oktibbeha County Lake threatened a breach earlier this year. The local Board of Supervisors have searched for a solution as both project funding and the impending potential for widespread flooding damages compete on the issue.
Vahedifard said such challenges are prevalent throughout the U.S.
"We are trying to highlight the need to equally weigh and invest in maintenance, rehabilitation and removal of aging dams to understand when and where removal is the right option. At the end of the day, dam removal is inevitable since the majority of our dams will soon reach the end of their service life," he said.
"We have spent tons of money to study dams, particularity large dams, before building them through large scale physical models, field investigation and numerical models. Now, we need to study and understand removal and post removal conditions. It is a multi-dimensional problem involving ecology, environment, engineering, economy, natural and built environment, policy, legal issues, unintended consequences, and more, which certainly warrants at least the same level of investment as dam construction to study and improve the predictive and projection capability," Vahedifard said.
Vahedifard studies how a variety of natural hazards and extreme events including droughts, heavy rainfall, high temperatures, floods and other natural conditions may affect critical infrastructure, including levees and dams. However, his research interests also include how urban development and other anthropogenic activities may intensify the impact of natural hazards on communities and various infrastructure and increase the likelihood of damage during climatic events.
Vahedifard also is leading research partially funded by a grant from the National Science Foundation to quantitatively assess the performance of critical geotechnical infrastructure, including natural and engineered earth structures like levees, to climatic extremes and natural hazards under current and changing climatic conditions. The outcome is expected to increase understanding about the resilience and reliability of infrastructure under current climate trends.
MSU is Mississippi's leading university, available online at www.msstate.edu.