Contact: Sasha Steinberg
STARKVILLE, Miss.—Mississippi State students will benefit from a five-year, $200,000 grant commitment from the Woodward Hines Education Foundation (WHEF)—matched by $200,000 from the university—to support college retention and degree completion through the Improving Mississippi's Persistence and Completion Together, or IMPACT, initiative.
For nearly 25 years, endowed nonprofit WHEF has worked to promote and increase postsecondary access among underrepresented young Mississippians, and more recently, has expanded its mission to support increased credential and degree completion leading to meaningful employment.
"The need to support students and to improve the rates of college completion among Mississippians has always existed. But in light of COVID, the need has never been greater and more pressing," said WHEF President and CEO Jim McHale. "According to a Georgetown University study, it is estimated that 65% of all jobs require some kind of postsecondary education. Currently, Mississippi sits at 45.2%."
"To improve the lives of Mississippians, support Mississippi's economic recovery and competitively position our state within a global economy, there is a critical need to not only have more students enroll in college, but to have them successfully complete their degree or credential," McHale said.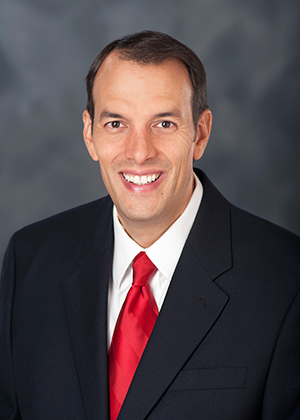 Grant selection was part of a competitive request for proposals, said MSU Maroon Completion Grant Project Lead and Financial Literacy Coordinator John Daniels.
Daniels said Mississippi State's Maroon Completion Grant program will directly assist an estimated 400 low-income MSU students who have unmet financial need and are on track for graduation within one year.
MSU Vice President for Student Affairs Regina Hyatt said the Maroon Completion Grant Program will "improve the graduation rate of our Mississippi students with the highest financial need and decrease the differential margin of our underrepresented students in attaining degrees."
WHEF envisions a Mississippi where all people can secure the training and education beyond high school that will allow them to advance their quality of life, strengthen their communities and contribute to a vibrant and prosperous future for the state. For more, visit https://woodwardhines.org.
Learn more about MSU's Office of Student Financial Aid at www.sfa.msstate.edu or contact John Daniels at 662-325-7442 or john.daniels@msstate.edu.
MSU is Mississippi's leading university, available online at www.msstate.edu.