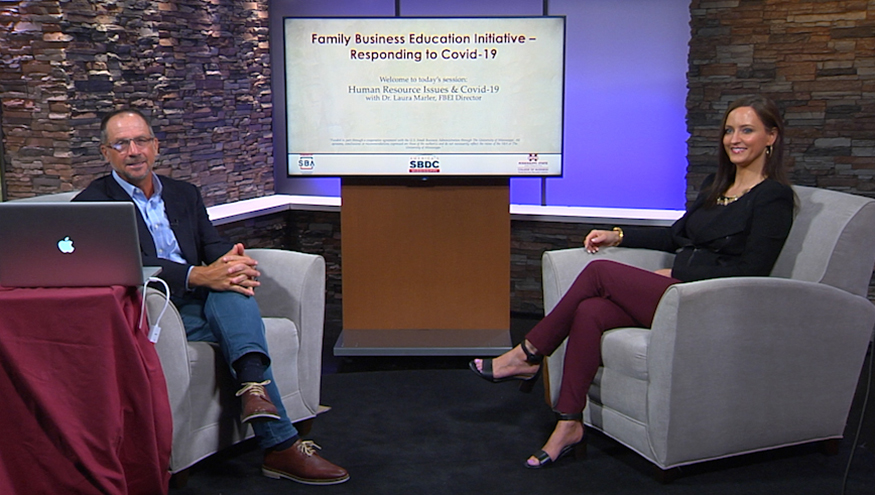 Contact: James Carskadon
STARKVILLE, Miss.—Mississippi State University is partnering with the Mississippi Small Business Development Center to produce a series of videos aimed at helping businesses navigate the COVID-19 pandemic.
Faculty and staff in MSU's College of Business developed the nine-part video series with the Mississippi SBDC. The project is one of several that have been funded with CARES Act monies allocated to the MS-SBDC to help small businesses in Mississippi weather the COVID-19 crisis.  Covering a wide variety of COVID-19 topics, the videos address the survival, growth, and sustainability of family businesses and their special needs.
The series is an outreach of the College of Business' Family Business Education Initiative (FBEI), established in 2018 with a mission to help small businesses become sustainable and grow.
"During a time of economic disruption, adapting to a 'new normal' is essential for the survival and growth of organizations," FBEI Director and Department Head of Management and Information Systems Laura Marler said. "Our series addresses Paycheck Protection Program loan forgiveness, COVID-19 tax relief, as well as how to approach human resource and business insurance issues. The videos highlight the need for both survival and growth by including information about adjusting business models, conducting marketing research to better serve customers, considerations for new pricing strategies, and even how to reach new customers such as the U.S. Government."
The MSU Small Business Development Center, which is part of the Mississippi SBDC network, also helped with series development. Production was done at MSU's University Television Center, with College of Business Director of Outreach Jeffrey Rupp serving as on-screen host and interviewing business experts from the MSU faculty and local community in key areas.
"A large percentage of the businesses in Mississippi are family businesses which makes this partnership with FBEI even more special as family businesses have unique circumstances that need to be addressed," said MSU SBDC Director Chip Templeton. "We are excited about the launch of these videos and confident they will be helpful. We are very appreciative of Dr. Marler, Jeffrey Rupp and the presenters for their time and effort and for the information they are sharing."
The project is funded through the Coronavirus Aid, Relief, and Economic Security (CARES) Act. Since the CARES Act was signed into law in March, the MSU SBDC has been working with Mississippi business owners to help them navigate the legislation's relief programs by providing counseling, on-line workshops and a dedicated resource page on the website, www.mssbdc.org/covid19.
"We are very excited to partner with MSU to produce this video series, said Sharon Nichols, state director for the Mississippi Small Business Development Center. "The Mississippi small business community will benefit tremendously from knowledge that is available in this series."
The videos can be seen at https://www.business.msstate.edu/faculty-research/research-centers/family-business-education-initiative/covid19.
For more on the MSU College of Business, visit www.business.msstate.edu.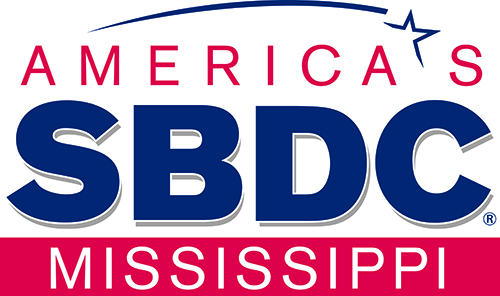 The Mississippi Small Business Development is funded in part through a cooperative agreement with the U.S. Small Business Administration through the University of Mississippi. All opinions, conclusions or recommendations expressed are those of the author(s) and do not necessarily reflect the views of the SBA or the University of Mississippi.