Contact: Sasha Steinberg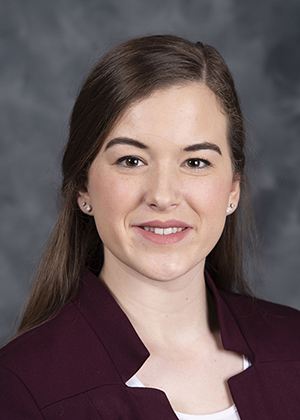 STARKVILLE, Miss.—Two students in Mississippi State's College of Veterinary Medicine are garnering attention as international fellow selections and for bringing unprecedented attention to their university.
Cassandra D. Barber of Morgantown, West Virginia, and Alec R. Lucas of Center, Texas, both entering their second year of the Doctor of Veterinary Medicine program, are selections for the Foundation for Food and Agriculture Research's summer fellowship program. The FFAR Vet Fellows program is administered by FFAR and Association of American Veterinary Medical Colleges.
The program enables veterinary students to pursue research at the intersection of global food security and sustainable animal production while working with a qualified mentor. Vet Fellows gain valuable experience for their future research and public service careers by working internationally, at academic institutions or with private-sector partners.
MSU President Mark E. Keenum, who currently serves as chairman of both the FFAR and Board of International Food and Agricultural Development, said Barber and Lucas's selection "speaks volumes about the quality of education our College of Veterinary Medicine provides."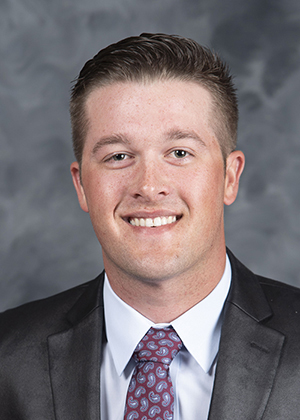 "I appreciate Dean Kent Hoblet and our world-class CVM faculty and researchers for their leadership and mentorship of these two outstanding veterinary students," said Keenum, a former Under Secretary of the U.S. Department of Agriculture who has made food security a central focus of his professional life.
Barber is being mentored by Dr. Amelia Woolums, a professor in CVM's Department of Pathobiology and Population Medicine. Woolums is board-certified in internal medicine and veterinary microbiology. Barber, a 2019 MSU CVM Bardsley Scholarship recipient, is focusing her research on alternatives to antibiotics in treating bacterial and viral diseases in livestock.
Lucas's research focuses on developing system dynamics modeling to reduce antimicrobial use in the cattle industry. His mentor is Dr. David Smith, a board-certified veterinary epidemiologist and CVM's Mikell and Mary Cheek Hall Davis Endowed Professor for Beef Cattle Health and Reproduction.
"Cassandra and Alec have completed their first year in the CVM curriculum and are currently participating in the college's Summer Research Experience Program. Both have already shown themselves to be excellent students," Hoblet said. "Both Amelia and Dave are fantastic teachers, researchers and mentors, and we are grateful to them as well for all they have done and will continue to do to advance our program."
Mississippi State University's College of Veterinary Medicine provides world class research in animal and public health, high quality learning experiences, and cutting-edge medical care, all in a family-like atmosphere. Learn more at www.vetmed.msstate.edu.
MSU is Mississippi's leading university, available online at www.msstate.edu.