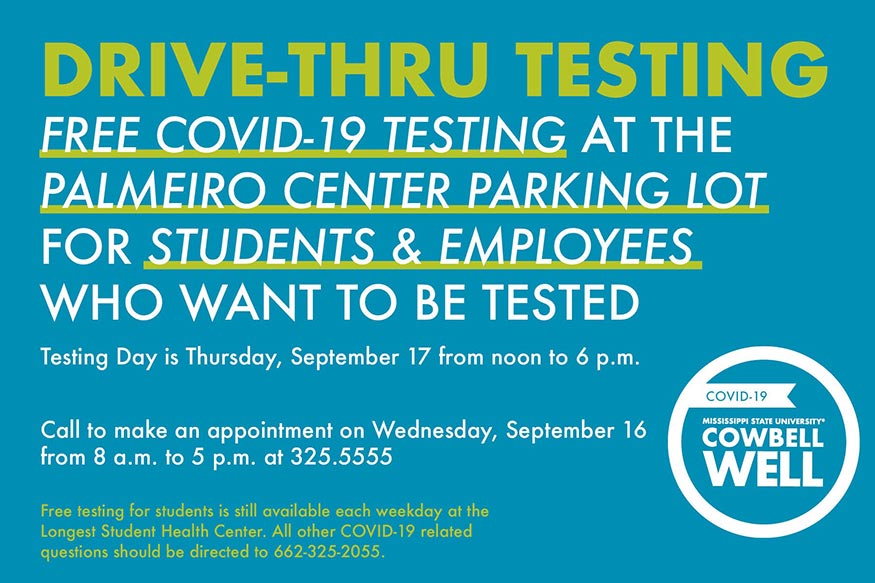 Drive-thru testing will be available in the Palmeiro Center parking lot by appointment only on Thursday, September 17. Tests are free for MSU students and employees. Call 662-325-5555 on Wednesday [Sept. 16] to schedule your appointment. Walk-up tests will also be administered with an appointment. 
Testing remains available at the Longest Student Health Center each weekday. Student tests are free and rapid tests are available. To learn about testing at the LSHC or for other COVID-19 related health questions, please call 662-325-2055.        
Please remember, to make an appointment for drive-thru testing, call 662-325-5555.