Contact: Sarah Nicholas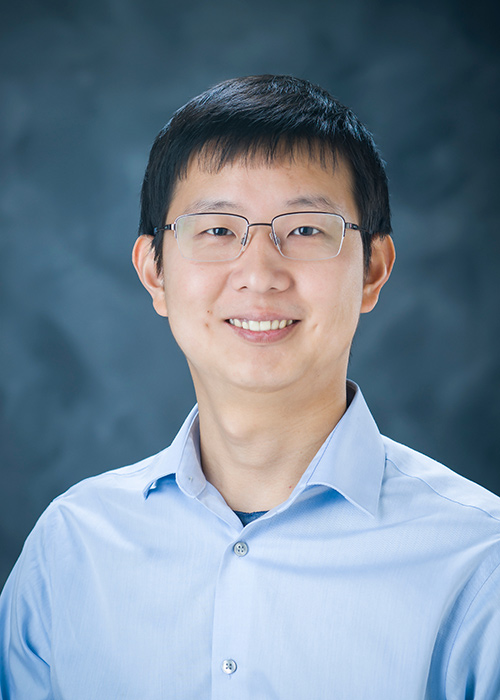 STARKVILLE, Miss.—A Mississippi State biological sciences faculty member is using a National Institutes of Health grant to explore virus amplification and replication in plants, studying a specific group of organisms called viroids.
Successful completion of the project could offer significant biomedical and agricultural applications.
Ying Wang, assistant professor in MSU's Department of Biological Sciences, is the principal investigator of the three-year $410,855 grant titled "Dissecting the regulatory role of a eukaryotic transcription factor in RNA-templated transcription catalyzed by DNA-directed RNA polymerase II."
Wang said he seeks to understand how viroids amplify themselves in cells—a question plaguing researchers for decades.
 "Viroids are virus-like creatures, except that their genomes do not contain any genes," Wang said. "Viroids are like pirates utilizing every component possible in plants, leading to plant diseases."
"We are proud of Dr. Wang's research contributions to understanding viral replication and host-pathogen interactions," said Giselle Thibaudeau, associate dean for research for MSU's College of Arts and Sciences. "Insights and solutions stemming from this work are more relevant today than ever. His work has the ability to increase our knowledge of basic biological processes and create the development of therapeutics to combat agricultural and human viral diseases." 
The specific enzyme Wang is studying—DNA-dependent RNA polymerase II, or Pol II for short—originally was discovered in 1969 but in 1981 was identified as responsible for viroid replication. However, researchers remain puzzled as to how "Pol II as a DNA-specific enzyme can recognize a viroid RNA genome to catalyze the polymerization reaction," Wang said.
"This question is not only related to viroids but also to the propagation of the human Hepatitis delta virus as well as gene regulation in mammalian cells and bacteria," Wang said.
"Our research has made a significant breakthrough by identifying a critical protein factor that regulates Pol II activity on viroid RNA templates," said Wang, who aims to dissect the detailed molecular principles of the protein factor that contributes to Pol II selectivity in templates and activity in the polymerization reaction.
"Successful completion of these goals may generate knowledge necessary for understanding the fundamental process of virus/viroid replication as well as for developing novel anti-viral drugs," Wang said.
He said support from the College of Arts and Sciences Strategic Initiative Fund helped him collect critical preliminary data which led to the NIH grant. "The Strategic Initiative Fund is an excellent mechanism to promote research in our college," Wang said.
Wang received his Ph.D. in 2010 from Ohio State University and his bachelor's degree in 2004 from Wuhan University in China.
MSU's College of Arts and Sciences includes more than 5,200 students, 325 full-time faculty members, nine doctoral programs, 14 master's programs, and 27 undergraduate academic majors offered in 14 departments. For more details about the College of Arts and Sciences or the Department of Biological Sciences visit www.cas.msstate.edu or www.biology.msstate.edu.
Mississippi's leading university, also available online at www.msstate.edu.
Research reported in this publication was supported by the National Institute of General Medical Sciences of the National Institutes of Health under Award Number R15GM135893. The content is solely the responsibility of the authors and does not necessarily represent the official views of the National Institutes of Health.