Contact: Sasha Steinberg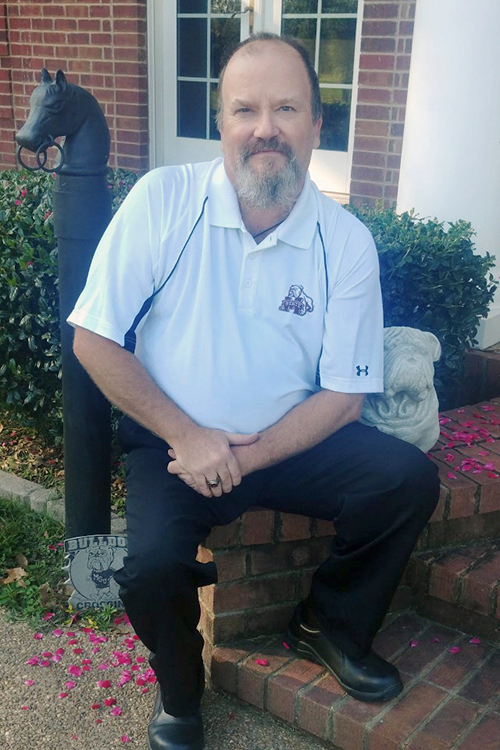 STARKVILLE, Miss.—Now in its third year, the state's Complete 2 Compete program has helped more than 300 adults age 21 and older earn a degree from Mississippi State. As a participant in the C2C program, Utica resident Herbert B. Strickland is excited to join the ranks of "Bulldog graduate" this fall, officially making his 28-year dream come true.
Pursuing an online Bachelor of University Studies degree through MSU's Center for Distance Education, Strickland currently is an assistant instructor at the Mississippi Job Corps Center in Crystal Springs.
He attended MSU for one year after high school before entering law enforcement, and he had the opportunity to train other officers. That experience, along with coaching high school soccer and community college softball, inspired his "strong ambition to teach others," he said.
The two years he spent working for the Hinds County youth court not only brought him joy in helping young adults "find a better future," he explained, but it also inspired him to pursue and accept his current position at the job corps center.
Strickland said he left the law enforcement field in 2018 due to medical reasons and began looking for a new career, but he realized he needed to finish his degree to make that happen. After earning his Associate of Applied Science with honors from Hinds Community College in December 2019, Strickland met with MSU Executive Vice Provost Peter Ryan who encouraged him to return to MSU.
"At the end of the day, I was a Bulldog again. Dr. Ryan gave me back my inspiration to finish something that I started during the 1992 fall semester at Mississippi State, and now, it was up to me to see it through," said Strickland, who has plans to return to Hinds as an instructor after earning his degree from MSU in December. He also has expressed interest in continuing his education through pursuit of a master's degree.
Kali Dunlap, distance program coordinator for MSU's Center for Distance Education, is one of MSU's four C2C coaches who help the program's students identify the best pathway for completing a postsecondary degree. She said 26 Bachelor of University Studies students officially earned their degrees this summer through the C2C program at MSU, and she's excited to see Strickland do the same this fall.
"Students like Herbert truly inspire me in their perseverance to continue on until they reach their goal, fulfill a dream, or keep a promise to a loved one. I work with students from many different walks of life and come to know them at many different points in their journey. Helping them recognize what they are capable of is the reason I love my job," Dunlap said.
"Obtaining their bachelor's degree is an amazing accomplishment, and when they tell me they want to continue their academic journey and pursue an advanced degree, it makes me even more proud because I know they believe in themselves just as I believe in them," she said.
Learn more about the Complete 2 Compete initiative at www.c2c.msstate.edu.
MSU is Mississippi's leading university, available online at www.msstate.edu.