Contact: John Burrow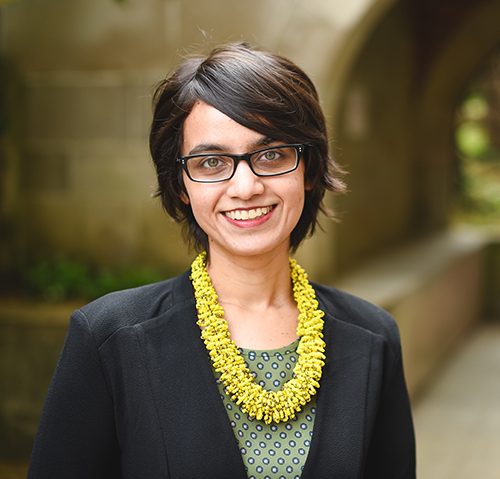 STARKVILLE, Miss.—In a virtual format open to the public, a Mississippi State faculty member specializing in digital humanities will provide expert analysis this week about today's level of digital interaction and how it can be used in a positive way.
On Thursday [Oct. 15] at 4 p.m., Dhanashree Thorat, assistant professor in MSU's Department of English, will present "What is the Digital Humanities Anyway?"
To participate in the presentation, visit facebook.com/msu.humanities.institute.
Hosted by Julia Osman, associate professor of history and director of the MSU Institute for the Humanities, the event highlights how researchers can use digital humanities to their advantage and what can be gained from it. A question-and-answer period will follow Thorat's discussion.
"So much of what we do face-to-face is now online, including our ways of using and enjoying the humanities," Osman said. "For many researchers, time spent with physical objects or books are now going to be spent online. This is perfect for researchers trying to span their horizons as well as teachers looking for new resources or anyone who is just curious."
Osman said Thorat's insight will be useful for a broad audience.
"There are a lot of rich possibilities for digital storytelling through maps, archives, visualizations, tweets, TikToks and other digitally mediated forms and genres. Given broader national conversations about the importance of the humanities, we have to find ways to engage broader public audiences in our work, especially on timely issues," Thorat said.
She explained that digital humanities is generally framed in two ways.
"First, it offers humanities scholars a set of digital methods such as digital mapping or text analysis to pursue their research questions. Second, it suggests taking a humanities-based approach to studying digital culture and spaces—for example, hashtag activism or code studies. For me, it's an exciting area because it offers a way to study the digital world we live in and participate in transforming it."
She emphasized that digital humanities is not a replacement or supplement to humanities or humanities departments.
"I especially encourage grad students to learn about recent scholarship in digital humanities as it intersects with their research," Thorat said. "At the moment, we've also seen a lot of discussions about virtual learning and digital pedagogy. I hope we can have a discussion on these topics during the question-and-answer period."
Thorat completed her Ph.D. at the University of Florida in 2017 and was a postdoctoral researcher at the University of Kansas Institute for Digital Research in the Humanities from 2017-2019.
As part of MSU's College of Arts and Sciences, the Institute for the Humanities promotes research, scholarship and creative performances in the humanistic disciplines and raises their visibility, both within MSU and the wider community. The institute is active on social media on Instagram @msststehumanities, Twitter @Humanities_MSU and Facebook @msu.humanities.institute.
For more about the College of Arts and Sciences or the Institute for the Humanities, visit www.cas.msstate.edu or www.ih.msstate.edu.  
MSU is Mississippi's leading university, available online at www.msstate.edu.