Contact: Amy Cagle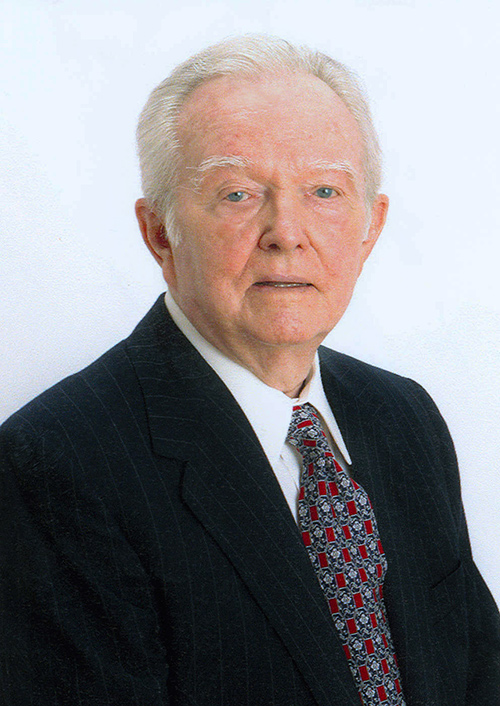 STARKVILLE, Miss.—A significant bequest from the late Louis A. Hurst Jr. of Houston, Texas, will continue his longtime support of scholarships at Mississippi State University. The gift by the retired Federal Deposit Insurance Corporation bank examiner and accounting alumnus will provide two sizeable endowments for scholarships.
The Poplarville native died in July at age 95, having enjoyed a steadfast connection with his alma mater as a loyal contributor to academics and athletics.
"Louis Hurst was a proud Bulldog, a true gentleman and a wonderful philanthropist. He generously invested his time and resources to benefit his alma mater and the larger world through student scholarships and other support. He gave so many of our students opportunities to pursue their educational goals, and the impact of his extraordinary bequest will convey and extend his true wealth and generosity for many generations to come," MSU President Mark E. Keenum said.
Proceeds from the bequest will be divided equally between the two endowments for scholarships Hurst earlier established. The L.A. Hurst Jr. Scholarship Endowment in the College of Business emphasizes moral and ethical character as traits he desired in recipients. Hurst also earlier established the L.A. Hurst Presidential Endowed Scholarship, a four-year award for MSU's elite students in the Judy and Bobby Shackouls Honors College. Both scholarships have been assisting recipients for a number of years and will be increased by the bequest, perpetually providing a college education for more of the university's most dedicated and high-achieving students in the years ahead.
Before attending MSU, Hurst served in the military, honoring his country with service in the U.S. Navy from 1943 to 1946. After military service, Hurst proudly continued his family's tradition of education by enrolling at MSU and following in the footsteps of his late father, Louis A. Hurst Sr., who earlier attended the land-grant institution.
In 1949, Hurst earned an MSU accounting degree and later graduated from the Graduate School of Banking at Rutgers University. He had an illustrious 32-year career as a bank examiner with the FDIC before retiring in the early 1980s as an assistant regional director for the Memphis, Tennessee, area.
"Mr. Hurst's years in the banking industry taught him much more than the value of a dollar—his wise investments allowed him to contribute generously to MSU," said Jack McCarty, MSU Foundation executive director of development. "His bequest had been documented with our Office of Gift Planning for some time, and it gave him peace of mind as the years passed to know that his wishes would be realized here."
Hurst voluntarily served the MSU Foundation board of directors and the College of Business senior executive advisory board. He was honored as the MSU National Alumnus of the Year in 2007 and was the College of Business Alumnus of the Year in 2003. He also was saluted among the college's top 100 graduates for its centennial.
At MSU, the Louis A. Hurst Jr. Residence Hall stands as a named tribute honoring his legacy. A part of the Zacharias Village complex, the 82,000-square-foot residential facility was dedicated in 2006.
Information on gift planning through the MSU Foundation can be obtained by requesting the university's estate planning guide at msugiftplanning.org or by contacting Wes Gordon, director of gift planning, at (662) 325-3707 or wgordon@foundation.msstate.edu.
MSU is Mississippi's leading university, available online at www.msstate.edu.