Contact: Sasha Steinberg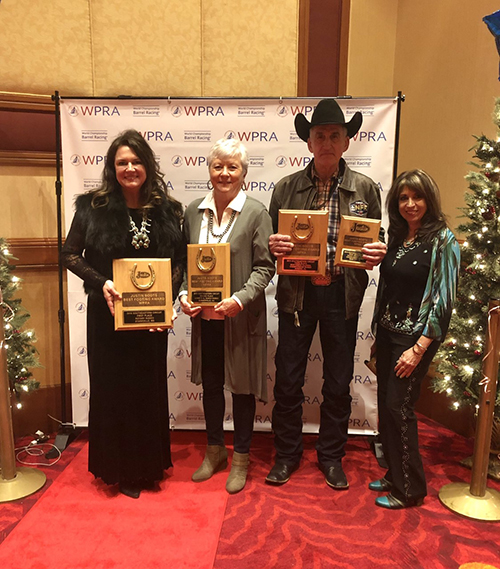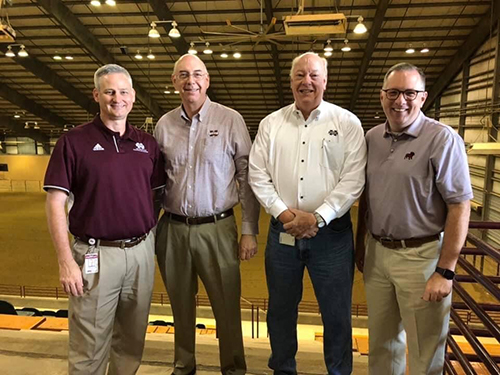 STARKVILLE, Miss.—Through a 20-year partnership between Mississippi State University, the city of Starkville and Oktibbeha County, the award-winning Mississippi Horse Park has become a nationally recognized destination for hundreds of diverse events, from roping and barrel racing to concerts and garden expos.
For the second consecutive year, the Horse Park's Rotary Classic Rodeo is receiving the first-place Justin Boots Best Footing Award for the Southeastern Circuit. The Women's Professional Rodeo Association honor recognizes rodeo committees in each of 12 designated rodeo circuits for their efforts in ensuring safe, consistent ground conditions for all rodeo livestock, specifically barrel racing horses.
Due to COVID-19, the awards program was scaled back with a first-place award presented in all 12 circuits and second-place award for circuits that had five or more rodeos. Along with Starkville's Rotary Classic Rodeo Best Footing Award, Florida Gateway Pro Rodeo took second place in that category.
Among other recognition, the first-place honor includes a plaque, cash award and invitation to the Dec. 3 WPRA Star Celebration at the National Cowgirl Museum and Hall of Fame in Fort Worth, Texas.
Director Bricklee Miller said the Horse Park is proud to partner with the WPRA to create and promote opportunities for female athletes to compete at a professional level in the rodeo industry. She also is grateful to see her staff's hard work recognized through this award.
"Our Rotary Classic Rodeo is an annual event people love coming back to for a variety of reasons, from the quality of our staff and facilities to the high caliber of contestants who participate," she said. "We are so fortunate to have our facility operations coordinator Travis Childress who works the grounds. He played a huge role in this achievement. He's so good at what he does."
Miller said planning already is underway for the 2021 Rotary Classic Rodeo, slated for Feb. 12 and 13. Physical distancing and other safety measures will be in place to ensure a safe and enjoyable experience for all attendees.
"I can't thank the Rotary Rodeo Committee and Starkville Rotary Club enough for their help in developing this rodeo into what it has become today—award winning!" Miller said.
For more on the Women's Professional Rodeo Association, visit www.wpra.com.
Learn more about the Mississippi Horse Park at www.mshorsepark.com.
MSU is Mississippi's leading university, available online at www.msstate.edu.