Contact: James Carskadon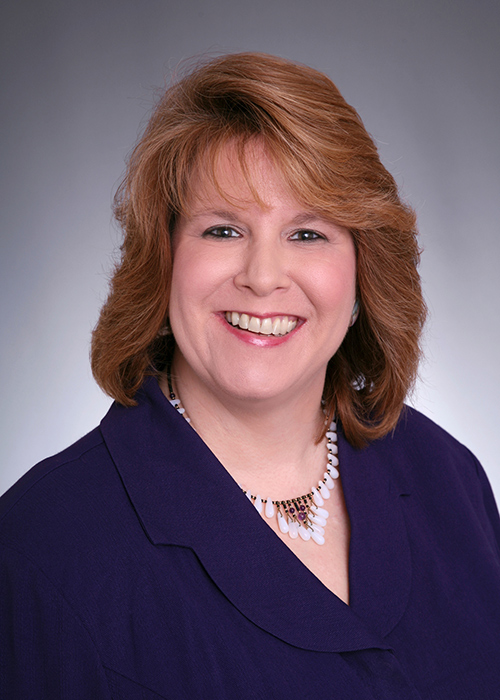 STARKVILLE, Miss.—A distinguished Mississippi State faculty member will lead the university's Social Science Research Center beginning Jan. 4.
Cindy Bethel, Billie J. Ball Endowed Professor in the Department of Computer Science and Engineering, has been named interim director of the SSRC, MSU Provost and Executive Vice President David Shaw and Vice President for Research and Economic Development Julie Jordan announced Friday [Dec. 18].
Longtime SSRC Director Arthur Cosby, a William L. Giles Distinguished Professor of Sociology, is retiring at the end of this year after leading the center since 1985.
"I want to extend my sincere gratitude to Dr. Cosby for his longtime service to MSU as director of the SSRC," Jordan said. "Under his stellar leadership, the SSRC has seen tremendous growth and is well-positioned to continue as a leading hub for social science in the region.
"I appreciate Dr. Bethel taking on this leadership role as we begin the search for a new director. Her distinguished research background and track record of service to the university will be a great asset for the SSRC during this transition period."
Bethel currently leads SSRC's Social, Therapeutic, and Robotic Systems Lab and is an assistant vice president intern in the Office of Research and Economic Development. In addition to her faculty appointment in the computer science and engineering department in the Bagley College of Engineering, she is an affiliated faculty member with MSU's Department of Psychology in the College of Arts and Sciences. Her research focuses on robotics and human-robot interaction. She also studies interface designs, human-computer interaction, affective computing and cognitive science. Specifically, she has helped design robots that aid trauma victims and mobile robots to assist law enforcement and first responders.
In 2018, she was selected as a Fulbright U.S. Senior Scholar and traveled to the University of Technology in Sydney, Australia, to perform research concerning human-robot interactions and socially-assistive robotics. Among her many professional accolades, Bethel was named one of the World's 50 Most Renowned Women in Robotics by Analytics Insight magazine in 2020 and has been elected to the Bagley College of Engineering's Academy of Distinguished Teachers.
"I started my academic pursuits majoring in psychology and was then convinced to change my major to computer science," Bethel said. "In my heart, I have always been a social scientist who ended up a computer scientist. I have a doctoral minor in psychology and applied statistics. Most of my research has a social science component, and I have always respected the importance and impact of the social sciences. I hope I can bring a new perspective to the SSRC by merging social and computer sciences."
Bethel added that she looks forward to learning more about the center's ongoing research efforts and providing support for SSRC researchers, students and staff.
For more than 70 years, SSRC social scientists have worked together to address social problems and research issues, training students in research methods and contributing to the scholarly atmosphere of the university. The center has received funding from a diverse range of agencies including the National Science Foundation, National Institutes of Health, U.S. Department of Agriculture, and Annie E. Casey Foundation. The center reports to MSU's vice president for research and economic development and vice president for the Division of Agriculture, Forestry and Veterinary Medicine. For more, visit www.ssrc.msstate.edu.
MSU is Mississippi's leading university, available online at www.msstate.edu.