Contact: Sid Salter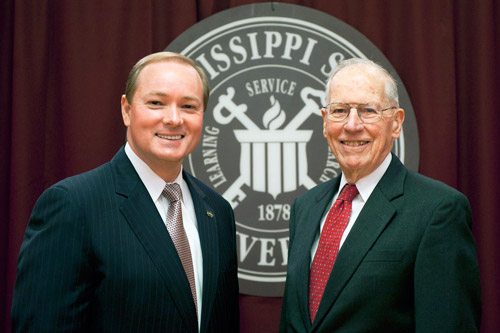 STARKVILLE, Miss.—Mississippi State University issued the following statement by MSU President Mark E. Keenum on the death of former Mississippi Gov. William Winter:
"My wife Rhonda and I were deeply saddened to learn of the passing of one of Mississippi's most influential statesmen, former Gov. William Winter. Perhaps no single individual in Mississippi's history had more lasting impact on public education than did Gov. Winter.
"Gov. Winter's passion for public education at all levels in our state was steadfast. He labored long after his tenure as governor to advance that worthy cause in a manner that inspired and challenged me.
"I counted him as a mentor and friend, as did so many Mississippians. His marvelous legacy will long endure based on his character, courage, and dedication to the cause of education and racial reconciliation in our state. Gov. Winter cast a long shadow, one that touched countless Mississippians in so many beneficial ways. Our prayers go out to his wife, Mrs. Elise Winter, and the rest of his family," Keenum said.
MSU is Mississippi's leading university, available online at www.msstate.edu.