Contact: Allison Matthews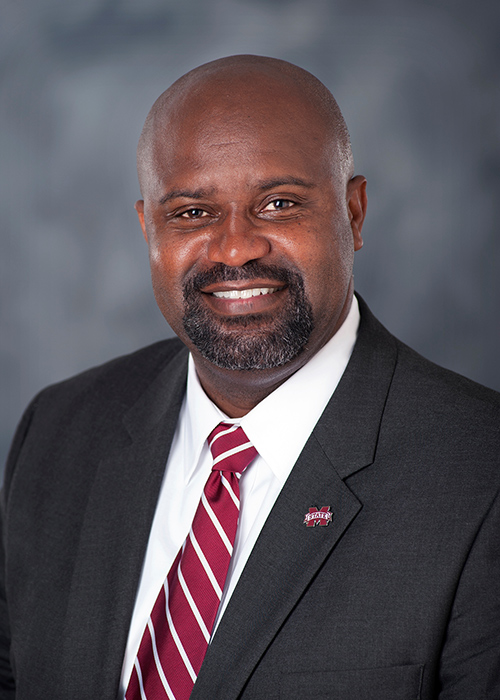 STARKVILLE, Miss.—A veteran higher education administrator is returning to Mississippi State in a new position within the Office of the Provost and Executive Vice President.
Cedric Gathings begins his role as director of strategic planning and implementation this month. He will provide assistance to the provost and other senior leaders, as well as build partnerships and collaborate to integrate best practices into institutional programming. Among his primary duties will be engaging stakeholders to develop, implement, operationalize and measure the university's strategic plan, vision and related goals.
MSU Provost and Executive Vice President David Shaw said he is pleased to fill the position with someone of Gathings' caliber of experience who also has institutional knowledge from his previous tenure at MSU.
"Cedric will be able to begin from Day 1 with an understanding of our university and our values. He also brings incredible insight from his various experiences, which will prove extremely helpful in this new role and which we anticipate will be tremendously beneficial for MSU," Shaw said.
Gathings previously served at MSU as interim assistant vice president for multicultural affairs, assistant dean of students, director of the Holmes Cultural Diversity Center, associate director for fraternity and sorority life, and assistant director for national Pan-Hellenic Council. He served on numerous campus committees and advised many student organizations.
In 2016, Gathings was named vice president for student affairs at Marshall University in Huntington, West Virginia. In 2020, he returned to Mississippi as associate dean of instruction for East Mississippi Community College's Golden Triangle Campus.
"I have been fortunate during my 20-year career in higher education to have worked with students, faculty, staff and administrators to improve student life, academic outcomes and overall institutional impacts. I am excited that this new position allows me to return to Mississippi State, and I look forward to working with university leaders and many others to ensure MSU is maximizing our strategic plan and the outstanding opportunities we have as a leading land-grant university," Gathings said.
Gathings holds a master's of education in sociology and a bachelor's degree in social science from Delta State University. He also is a graduate of Northeast Mississippi Community College in Booneville, where he earned an associate degree with an emphasis in elementary education. He is pursuing his doctoral degree in higher education from Concordia University.
He and his wife, Kimberly Taylor-Gathings, have three children, CJ, Chase and Cayleigh.
MSU is Mississippi's leading university, available online at www.msstate.edu.