Contact: Allison Matthews
STARKVILLE, Miss.—When the College Football Playoff National Championship Game is played on Monday [Jan. 11], four Mississippi State students in the university's Famous Maroon Band will be featured as part of a historic virtual intercollegiate marching band.
The College Band Directors National Association Intercollegiate Marching Band is facilitating the innovative virtual show involving 900 performers from nearly 200 bands across 45 states and Puerto Rico.
Performing "End of Time" by Beyonce, the video will premiere on the Intercollegiate Marching Band YouTube channel during halftime of the championship game.
"College marching bands around the country have been affected by the pandemic, just like everything else has. Last fall, the Famous Maroon Band faced several obstacles, but thanks to the hard work of our students and staff, we had a successful season," said MSU Senior Associate Director of Bands Craig Aarhus.
"The CBDNA Intercollegiate Marching Band and its partners are commended for providing band members from coast to coast a unique opportunity to participate in a virtual ensemble and be a part of this year's College Football Playoff experience. We are proud of our students and look forward to seeing them perform with other college band students on Monday night," Aarhus added.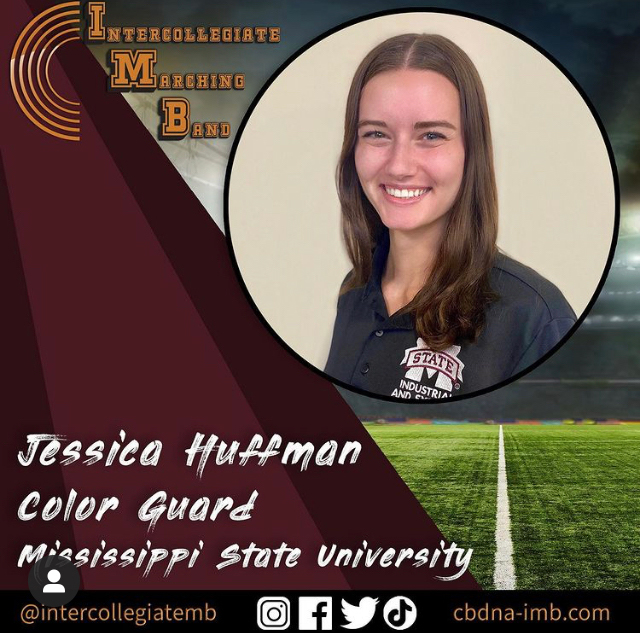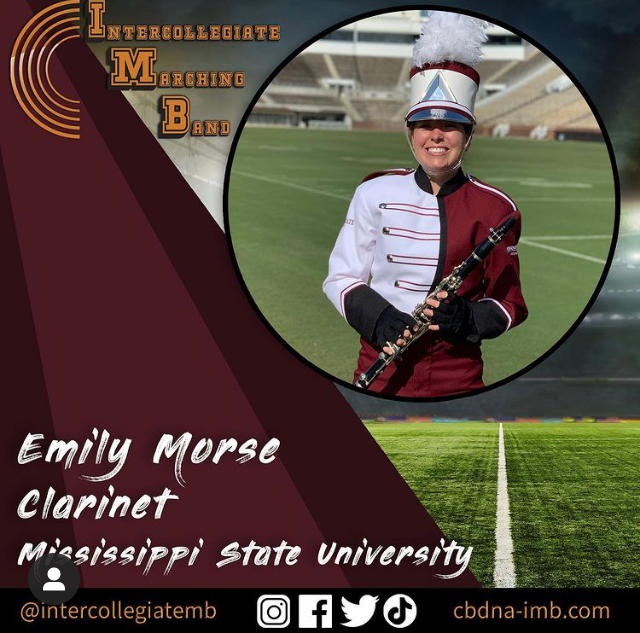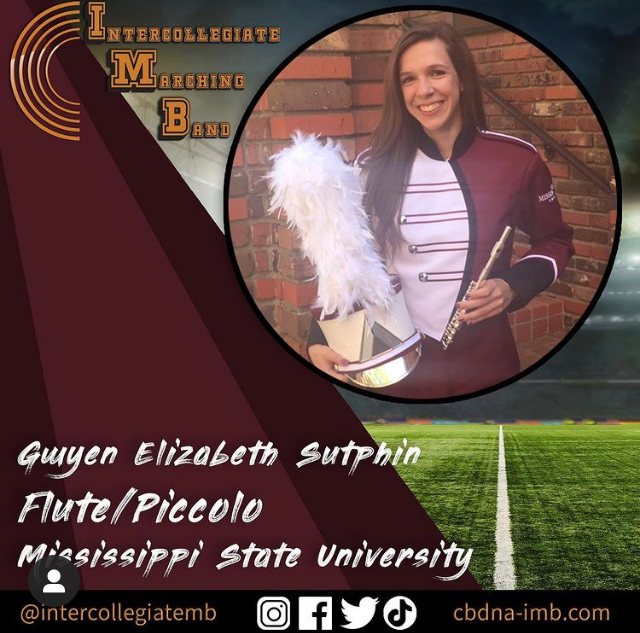 MSU students participating include (by hometown):
CORDOVA, Tennessee—Emily Morse, a senior clinical exercise physiology major playing clarinet.
NESBIT—Jessica Huffman, an industrial engineering senior performing with the color guard.
NEW ALBANY—Joseph Rutherford, a computer engineering junior playing trumpet.
STARKVILLE—Gwyen Elizabeth Sutphen, a fall business administration graduate and a graduate student in information systems playing flute/piccolo.
The Intercollegiate Marching Band performance will showcase all aspects of a traditional college halftime show including musicians, drum majors, color guard members, dancers and majorettes. Game time for the University of Alabama versus Ohio State matchup is 7 p.m. CDT and will be televised on ESPN.
For more information, visit cbdna-imb.com.
MSU is Mississippi's leading university, available online at www.msstate.edu.