Contact: Allison Matthews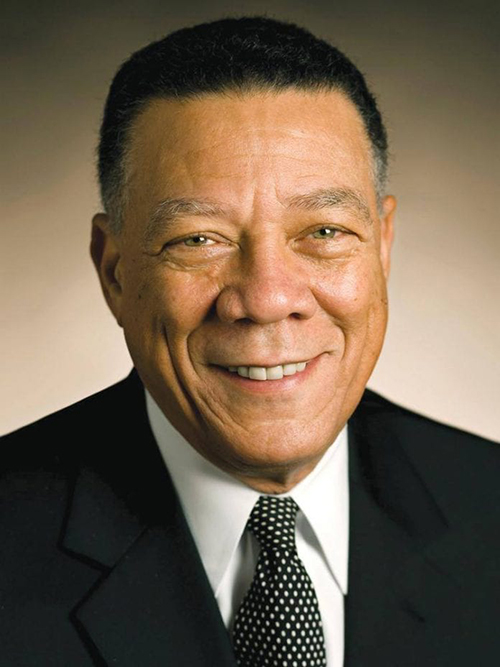 STARKVILLE, Miss.—Former Mississippi Supreme Court Justice Reuben V. Anderson will keynote Mississippi State University's 27th annual Dr. Martin Luther King Jr. Unity Day event and Day of Service on Monday [Jan. 18].  
One of the university's largest annual special events, this year's program will not be held in person, but will be shown virtually online and broadcast on MSTV in observance of COVID-19 safety protocols. The event will be broadcast at 8 a.m. on MSTV and livestreamed at www.mstv.msstate.edu, in addition to being made available on the MSU website. It will re-air on MSTV throughout the day with showings at 8 a.m., 11 a.m., 2 p.m., 5 p.m. and 7 p.m. MSTV is Mississippi State's high definition television channel. Operated by the University Television Center, the channel is available to MaxxSouth Broadband subscribers in the Golden Triangle and those with C Spire Fiber TV throughout the state on Channel 80.
Anderson is a senior partner with Phelps Dunbar LLP and became the first African American justice on the Mississippi Supreme Court, serving from 1985-1991. Prior to presiding on the Supreme Court, Anderson was a Circuit Court judge for Mississippi's 7th Circuit Court District, County Court judge for Hinds County, and Municipal Court judge for the city of Jackson. He spent eight years as the Mississippi Associate Counsel for the NAACP's Legal Defense and Educational Fund. An alumnus of Tougaloo College and the University of Mississippi School of Law, as well as the president of the Mississippi Department of Archives and History Board of Trustees, Anderson recently chaired the commission to redesign Mississippi's state flag.
Monday's event also will feature a performance from the MSU Black Voices Gospel Choir and remarks from MSU President Mark E. Keenum. Donald Shaffer, director of African American studies at MSU, will serve as the emcee, and MSU's Maroon Volunteer Center will facilitate service opportunities for students at sites across Starkville on Monday, Tuesday and Wednesday. MSU's annual Dr. Martin Luther King Jr. Unity event and Day of Service is sponsored by the Office of the President, Office of the Provost and Executive Vice President, Office of Institutional Diversity and Inclusion, Holmes Cultural Diversity Center, and the university's Division of Student Affairs.