Contact: Sid Salter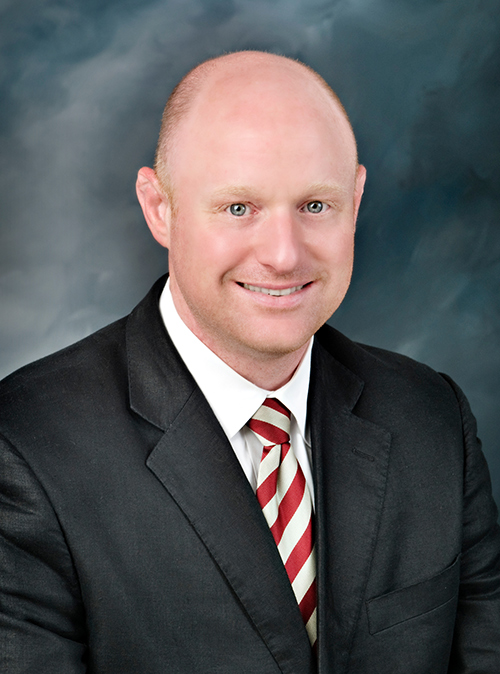 STARKVILLE, Miss.—Veteran Mississippi State University administrator Thomas Bourgeois will serve in a new role as interim Associate Vice President for Student Success, it was announced today [Jan. 15] by MSU Provost and Executive Vice President David R. Shaw. The appointment is effective Jan. 16.
Shaw said Bourgeois—who will continue to serve as Dean of Students in the MSU Division of Student Affairs—is uniquely qualified to serve in this new position that more effectively connects the divisions of Academic Affairs and Student Affairs. The new position will be situated in the Provost's Office.
"Our recent Student Success Task Force, led by Vice President for Student Affairs Regina Hyatt, developed some impactful recommendations on how MSU can effectively improve student success—which is vital to the university's core mission," said Shaw. "We recognized that student success depended on a new level of partnership between Academic Affairs and Student Affairs. One cannot be successful without the other. Dean Bourgeois is ideally suited to serve in this capacity, and I have great confidence in his ability to demonstrably bridge these two important divisions."
Shaw said Bourgeois is highly respected in both divisions and his long MSU tenure is invaluable.
"Thomas also will work closely with faculty, deans, students and Student Affairs leadership to create a Student Success Committee that will implement the recommendations of the Student Success Task Force," said Shaw. "With an eye toward determining existing strategies that are working and developing new or better ones for those that aren't, the challenge is clear—improve student success, retention and classroom achievement." Associate Vice President for Academic Affairs Jim Dunne will shift responsibilities to focus on faculty development, working closely with Bourgeois to address all aspects of the ingredients for student success.
Bourgeois said he is excited about the challenge of the new assignment.
"I get a lot of pleasure out of helping students stay on their paths and seeing them thrive. I've spent my career working directly with university students at their best and sometimes at their worst," said Bourgeois. "That experience offers me incredibly valuable insights into the often very narrow increments that separate success and failure. I believe I can help those on both sides of the educational transaction understand each other better and help them work together for their mutual benefit."
Bourgeois began his career in higher education in 1994, working at Loyola University in New Orleans before returning to MSU in 1999. He held several positions in Student Affairs at both Loyola and MSU before he was selected as MSU's Dean of Students in 2008.
In that role Bourgeois oversees several departments including University Police, Colvard Student Union, Student Activities, Student Government, Fraternity and Sorority Life, Student Leadership and Community Engagement, Off-campus Student Services, Student Conduct, Honor Code, Parent and Family Services, and the Center for America's Veterans. 
"Thomas's significant interaction with a wide variety of MSU students and his knowledge of the challenges they face makes him a strong and innovative choice to lead this transformation," said Vice President for Student Affairs Regina Hyatt. "I share the belief with Dr. Shaw that a strong Academic Affairs collaboration with Student Affairs is a necessary part of navigating the student success puzzle."
Bourgeois, who also coordinates the university's Behavioral Intervention Team, received his doctorate in Educational Leadership from MSU and has taught several classes in the Department of Educational Leadership such as Legal Issues in Higher Education, Intro to Student Affairs and practicums and internships. His research and teaching interests include campus safety, legal issues in higher education, student success, and campus crisis response.
Bourgeois is a founding member of MSU's Crisis Action Team and serves as one of the university Incident Commanders in times of crisis.
He and his wife, Angi, have three sons, Jack, Peter, and Max. The family resides in Starkville.
MSU is Mississippi's leading university, available online at www.msstate.edu.