Contact: James Carskadon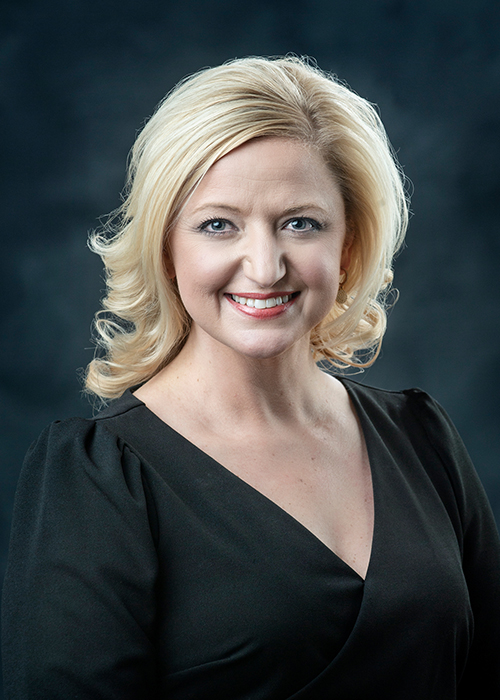 STARKVILLE, Miss.—A veteran educator is returning to Mississippi State to further develop and grow collaborations between the university and Starkville Oktibbeha School District.
Amanda Tullos began a new role this month at MSU serving as the director of the Partnership Middle School and educational liaison. The school, located on the MSU campus, opened last August and serves all SOSD sixth and seventh grade students. In the new position, which is part of MSU's Office of Research and Economic Development, Tullos will coordinate activities between MSU and the school, including field trips and academic activities such as field work and internships for MSU faculty and students.
"Throughout her career, Amanda has worked with students, teachers, parents and community partners to strengthen educational opportunities in Mississippi," said MSU Vice President for Research and Economic Development Julie Jordan. "She is well-positioned to maximize the collaborations between MSU and SOSD that will benefit school district students, the future educators being trained at MSU, and educators throughout the state. Partnership Middle School represents the best of what we can accomplish when we work together toward a common goal, and I look forward to seeing even more ways MSU and SOSD can partner to advance our shared missions."
Tullos comes to MSU from SOSD, where she worked as the school district's community and parent liaison and as a literacy curriculum and intervention specialist. From 2014-2017, Tullos was a project manager at MSU's Research and Curriculum Unit. Prior to coming to MSU, she was an interventionist and administrator in the Clinton Public School District. She earned a bachelor's degree in elementary education and a master's degree in educational leadership from Mississippi College.
Tullos said she is excited to begin working in an innovative educational setting such as Partnership Middle School.
"This partnership and innovative approach to education will provide opportunities for students and educators of all levels to dream and practice in new ways, hope in a brighter previously unimagined future, and realize greater potential in themselves, others and our community locally, statewide and beyond," Tullos said. "I am excited and humbled to get to be a part of what Mississippi State University and the Starkville Oktibbeha School District have partnered to do to advance students, educators, educational practices and our community."
A 128,000-square-foot facility, Partnership Middle School includes space for MSU classrooms that are utilized to prepare future teachers in a hands-on learning environment. In addition to classroom spaces for up to 1,000 sixth and seventh grade students, the building contains spaces for fine arts, a multi-media center, gymnasium and cafeteria. Supported by a $900,000 grant from the Blue Cross and Blue Shield of Mississippi Foundation, shared classroom gardens are incorporated into each pod to foster health and wellness through hands-on planting, growing, harvesting and nutrition.
Partnership Middle School aims to inform education across the state and country by serving as a center for research in curriculum, teaching and learning to address real-world education problems with a focus on the specific challenges of rural schools.
MSU is Mississippi's leading university, available online at www.msstate.edu.