Contact: Sarah Nicholas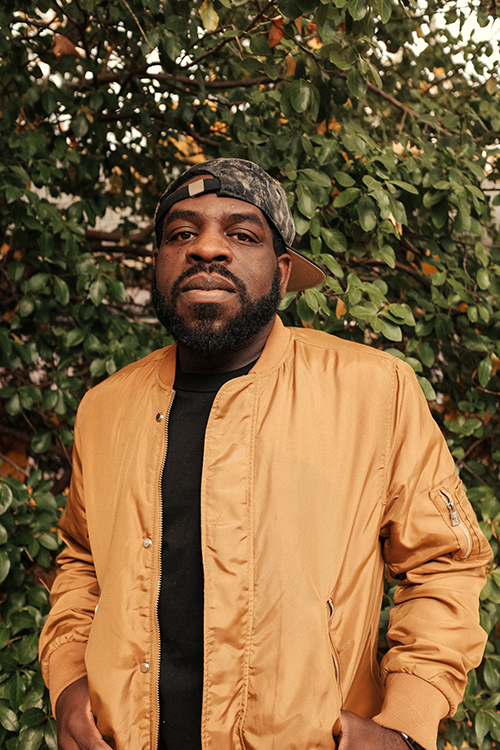 STARKVILLE, Miss.—Mississippi State will host for the first time a writer-"off"-residence as part of the university's Institute for the Humanities spring programming. Award-winning poet, essayist and cultural critic Hanif Abdurraqib will visit MSU as a virtual faculty guest on Feb. 18 to share insights from his work and mentor writing students.
"Hanif Abdurraqib is an incisive and important poet and cultural critic," said Catherine Pierce, MSU professor of English and program coordinator for the writer-in-residence program. "His poems and his essays on music and pop culture are nuanced, empathetic and often deeply moving. I think our students and community will be inspired and energized by Mr. Abdurraqib's visit."
Because of COVID-19 restrictions, Abdurraqib's visit will be held virtually.
"Our hope is that this virtual experience will be every bit as lively and personal as our in-person writer-in-residence events have been in the past," said Pierce, noting MSU's desire to make the experience "safe and accessible for all who'd like to attend." 
Abdurraqib will present a public reading on Feb. 18 at 7:30 p.m. on the Institute's Facebook page, https://www.facebook.com/msu.humanities.institute. 
Pierce will moderate a question-and-answer period following Abdurraqib's presentation.
This project is supported in part by funding from the Mississippi Arts Commission, a state agency, and in part, from the National Endowment for the Arts, a federal agency.
Before participating in the virtual event, Abdurraqib recommends participants read "A Fortune for Your Disaster," his 2019 collection of poems that was published by Tin House and won the 2020 Lenore Marshall Prize.
"Mr. Abdurraqib and his work, especially 'A Fortune for Your Disaster,' will further help us grapple with racial inequality in America," said Julia Osman, Institute for the Humanities director. "Nothing, certainly not a pandemic, can stop or stall the humanities. They are even more crucial in this time than ever."
A Columbus, Ohio, native, Abdurraqib has had poetry published in Muzzle, Vinyl, PEN American, among other journals. His essays and music criticism have been published in FADER, Pitchfork, The New Yorker and The New York Times.  
"The Crown Ain't Worth Much," Abdurraqib's first full-length poetry collection published in 2016 by Button Poetry, was named finalist for the Eric Hoffer Book Prize and was nominated for a Hurston-Wright Legacy Award.
His first collection of essays "They Can't Kill Us Until They Kill Us" was released in 2017 by Two Dollar Radio and was named a book of the year by Buzzfeed, Esquire, NPR, Oprah Magazine, The Los Angeles Review and The Chicago Tribune, among others.
His 2019 University of Texas Press book "Go Ahead in The Rain: Notes to a Tribe Called Quest" was a New York Times Bestseller, a finalist for the Kirkus Prize and was longlisted for the National Book Award.
This year, he plans to release the book "A Little Devil in America" with Random House.
As part of MSU's College of Arts and Sciences, the Institute for the Humanities promotes research, scholarship and creative performances in the humanistic disciplines and raises their visibility, both within Mississippi State University and the wider community. Follow on Instagram @msstatehumanities, Twitter @Humanities_MSU and Facebook @msu.humanities.institute.
MSU's College of Arts and Sciences includes more than 5,200 students, 323 full-time faculty members, nine doctoral programs, 15 master's programs, and 27 undergraduate academic majors offered in 14 departments. It also is home to the most diverse units for research and scholarly activities, including natural and physical sciences, social and behavioral sciences, and the humanities. For more details about the College of Arts and Sciences, visit www.cas.msstate.edu.
MSU is Mississippi's leading university, available online at www.msstate.edu.