Contact: James Carskadon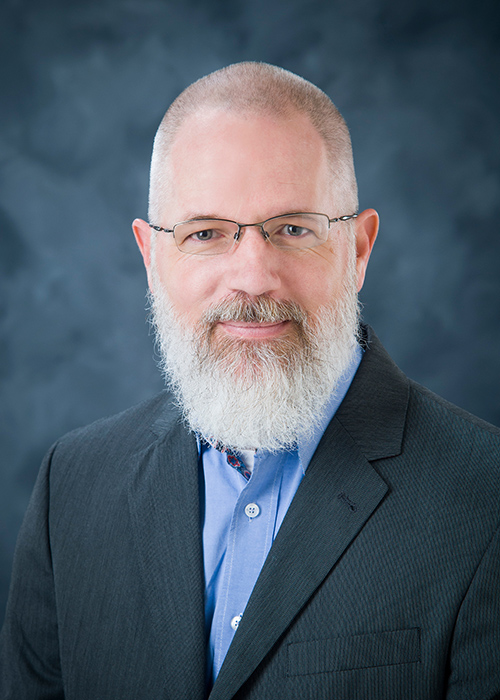 STARKVILLE, Miss.—Steven Grice has been named executive director of Mississippi State's National Strategic Planning and Analysis Research Center, or NSPARC.
Grice, an MSU alumnus who has spent over a decade at NSAPRC, has led the research center on an interim basis since last spring. MSU Vice President for Research and Economic Development Julie Jordan announced Friday [March 5] Grice's permanent appointment.
"Dr. Grice has been an integral part of NSPARC's growth and success," Jordan said. "Steve has led several innovative projects and helped develop a staff that will keep the center at the forefront of new technologies and cutting-edge data solutions. NSPARC is a tremendous asset for government and private partners looking to turn data into knowledge that can be used to benefit society in many ways, and I am excited to have Steve in this position."
A 22-year employee at MSU, Grice received his doctorate in sociology from the university in 2005. From 2015-2020, he served as NSPARC's deputy executive director. He has expertise in applying data science to education, economics, workforce development and other fields to improve governmental and business efficiency. At NSPARC, he supervises the work of research faculty, postdoctoral researchers and support staff, in addition to managing activities and communication with external partners and stakeholders.
"I consider myself fortunate to be able to lead such a talented group of people at NSPARC," Grice said. "The center is home to an endless amount of creativity and enthusiasm for problem-solving. I truly look forward to bolstering our in-state partnerships and leveraging NSPARC's strengths in applied research and strategic solution development to support Mississippi. Simultaneously, I hope to expand NSPARC's work on a more national level to answer the call for the kind of rapid-response research that we specialize in."
Grice currently is director of the MSU-based State Data Clearinghouse, which aligns data across Mississippi's government agencies to help support data-driven decisions in education, human services and workforce development, among other areas. He has served on several university committees, including the Institutional Review Board. In 2014, he received the Alabama-Mississippi Sociological Association's Distinguished Service Award.
Mississippi State University's National Strategic Planning & Analysis Research Center (NSPARC) is an internationally recognized multidisciplinary social and data science research center that provides tailored research, analysis and software architecture services with an emphasis on workforce and economic development. The center engages in convergent research and creates customized data and software solutions unique in the country. The center is home to experts across disciplines including sociology, economics, statistics, computer science, communication and engineering. NSPARC recognizes the importance of multidisciplinary research and an inclusive model of collaboration to provide strategic solutions for government, industry and non-profit entities. For more information, visit nsparc.msstate.edu.
MSU is Mississippi's leading university, available online at www.msstate.edu.