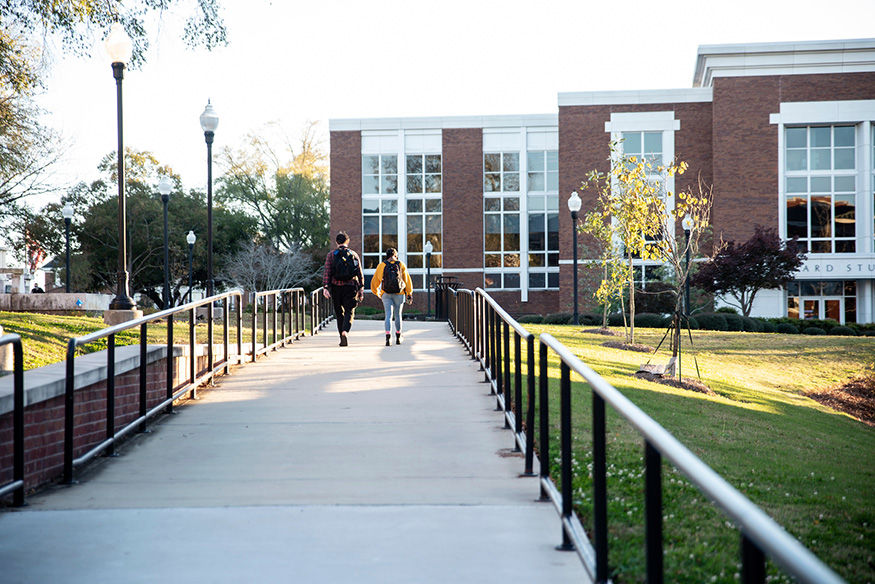 Contact: James Carskadon
STARKVILLE, Miss.—Mississippi State University is using $8.9 million in federal Coronavirus Response and Relief Supplemental Appropriations (CRRSA) Act funding to directly support students impacted by the COVID-19 pandemic.
The federal funds are intended to help students with exceptional financial need or emergency costs due to the ongoing pandemic. These costs can include tuition, food, housing, healthcare and childcare. The deadline to apply is March 21, at which point MSU officials will review applications and begin working to distribute funds to students as quickly as possible.
Instructions for completing the three-question online application will be sent to eligible students via email and text messages. In order to comply with guidelines from the U.S. Department of Education and the CRRSA legislation, which was signed into law in December, students must certify that they have experienced financial need and/or have emergency costs due to the pandemic, as well as certify that they are a U.S. citizen.
All students enrolled at MSU for spring 2021 are eligible to receive funding, except for students who have fully withdrawn from the university, those who are not U.S. citizens, or students who are only enrolled in non-degree or continuing education programs. The amount of funds distributed will vary by student, with awards being made until the funding is fully utilized. Students receive the funds via direct deposit, paper checks or choose to apply the funds to their student account to cover any outstanding balance.
Students with COVID-19 related financial concerns may also be assisted by the Student Relief Fund. For information about the Student Relief Fund and how to make a request, please contact the Dean of Students office at dos@msstate.edu.
For questions about CRRSA fund eligibility and applications, contact the Office of Student Financial Aid at financialaid@msstate.edu or 662-325-2450.
MSU is Mississippi's leading university, available online at www.msstate.edu.