Contact: Victoria Mescall
STARKVILLE, Miss.—After several years of hard work and fundraising, the Epsilon Eta chapter of Alpha Delta Pi at Mississippi State University will dedicate its new house at 205 Robert Louis Jones Circle on the Starkville campus on Saturday, April 17, 2021, at 11 a.m. CDT.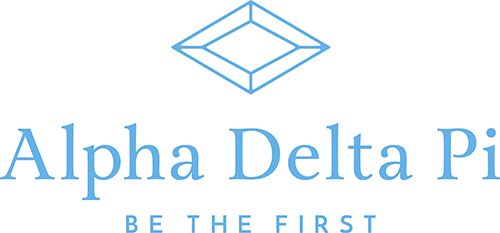 With the ability to house 44 residents and serve meals to all chapter members, this new 17,500-square-foot facility will provide a unique living, meeting and learning opportunity to ADPi students at MSU.
"We are so excited and proud of the work of our Alpha Delta Pi chapter here at Mississippi State University to build a new chapter house on our Greek row," said Jackie Mullen, assistant dean of students and director of student activities and fraternity/sorority life. "It is because of the tremendous alumni advisor team and exceptional student leaders at MSU that this dream has become a reality, and we are looking forward to welcoming their members into their new home."
Alpha Delta Pi was first established at Mississippi State University in 1966 and enjoyed close to 20 years on campus before departing. The chapter was reestablished at MSU in 2013 and has grown to be a vibrant member of the fraternity/sorority community. Chapter members are heavily involved in campus leadership, academic honor societies, and service organizations.
Alpha Delta Pi hosted the largest ever Greek education event focusing on the dangers of hazing. Members have been honored with such awards as Greek Woman of the Year, Phi Beta Kappa, Most Improved Chapter, and Greek Advisor of the Year.
Evelyn Jones, executive chapter advisor for Alpha Delta Pi at MSU, said, "The Alpha Delta Pi House is the first new construction on Greek row in quite a few years, and we are honored to be able to contribute such a beautiful building to the MSU campus. It is a privilege to provide this stunning living and learning space for these outstanding young women so they can continue to make even greater positive contributions to Mississippi State University and our community."
MSU is Mississippi's leading university, available online at www.msstate.edu.
About Alpha Delta Pi
Founded at Wesleyan Female College in Macon, Georgia, on May 15, 1851, Alpha Delta Pi was the first secret society established for college women. Its principles of scholarship, leadership, sisterhood and service guide more than 265,000 women in 158 active collegiate chapters and 158 alumnae associations of Alpha Delta Pi.