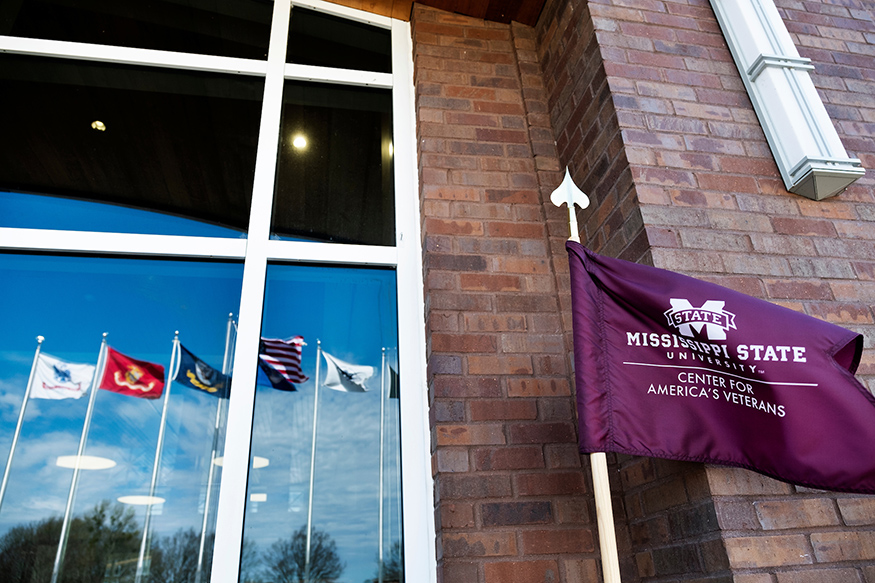 Contact: Landon Gibson
STARKVILLE, Miss.—For the third time, Mississippi State is being listed as a national "Military Spouse Friendly" school by VIQTORY.
The honor, included in an annual companion list to the company's "Military Friendly" schools, also credited MSU for its veteran-oriented campus culture. The university is among the nation's top 10 on the "Military Friendly" listing released in March.
The recent "Military Friendly" schools survey included questions that not only evaluated whether certain schools' admissions, retention, career counseling and mentoring programs are better for veterans, but also whether they address the needs and concerns of military spouses and families. These needs include flexible learning options and degree continuation to accommodate deployments and relocation.
Brian Locke, director of the G.V. "Sonny" Montgomery Center for America's Veterans at Nusz Hall and retired U.S. Army lieutenant colonel, said the recognition is another accolade that highlights MSU's veteran-friendly culture.
"As a university, we strive to provide the best services, programs and facilities for our service members and veterans, but we take it a step further," said Locke. "Our military spouses have made significant sacrifices, and we feel it is our duty to support them in their educational pursuits. As a veteran, I fully understand that supporting our spouses and military family members is equally as important as supporting our service members and veterans."
Founded in 2001 as Victory Media, VIQTORY is a service-disabled, veteran-owned small business that connects the military community to civilian employment; entrepreneurial and education opportunities through its G.I. Jobs, Military Spouse, Vetrepreneur and STEM jobs; and Military Friendly brands.
MSU is home to more than 3,000 veterans, service members, and their families.
For more on MSU's G.V. "Sonny" Montgomery Center for America's Veterans, visit www.veterans.msstate.edu.
MSU is Mississippi's leading university, available online at www.msstate.edu.