Contact: Vanessa Beeson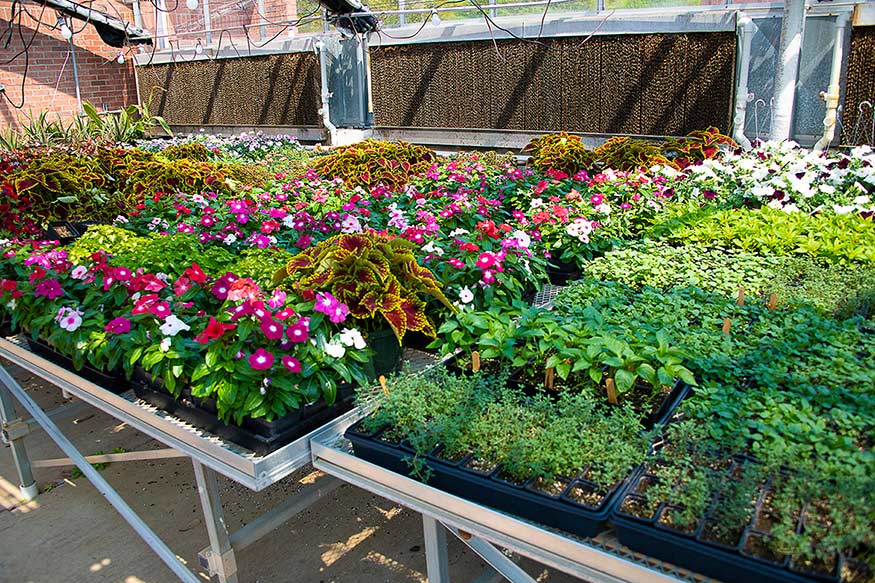 STARKVILLE, Miss.—Mississippi State University's Horticulture Club invites the community to shop its spring plant sale this weekend.
The event is Friday [April 9] from 8 a.m. to 5:30 p.m. and Saturday [April 10] from 8 a.m. to 1 p.m. at the greenhouses next to Dorman Hall, located at 32 Creelman St. on the MSU campus in Starkville.
Herbs, vegetables, flowers and house plants are among items available for purchase.
Professor Richard Harkess in the MSU Department of Plant and Soil Sciences, who serves as the club's faculty advisor, said the sale is a culmination of experiential learning throughout the semester.
"The plant sale and all the work leading up to it provide our students the chance to learn greenhouse plant production firsthand from planting through growth to sale. It provides students the opportunity to gain practical experience in their field of study," he said. "Additionally, the club—which is completely self-funded—is comprised of more than a dozen active student members who get to see the fruits of their labor pay off in the form of funding for scholarships, club activities and service projects."
Autumn Riggi, a senior environmental science in agricultural systems major in the Department of Plant and Soil Sciences, serves as one of the greenhouse managers for the Horticulture Club, and has worked this semester to keep the plants growing leading up to the sale.
"I am excited to share the beautiful plants with the public, as we have devoted a lot of time and energy into growing our crop of bedding plants, herbs, vegetables and house plants since January," she said. "We plan to set up in the gravel lot beside Dorman greenhouses, weather permitting, and hopefully everyone will find something they'll love at our sale."
For more information, visit "MS State Horticulture Club" on Facebook. MSU's Department of Plant and Soil Sciences offers a degree in horticulture with concentrations in floricultural and ornamental horticulture, floral management, and fruit and vegetable production.
For more information, visit https://www.pss.msstate.edu/students/index.php.
MSU is Mississippi's leading university, available online at www.msstate.edu.