Contact: James Carskadon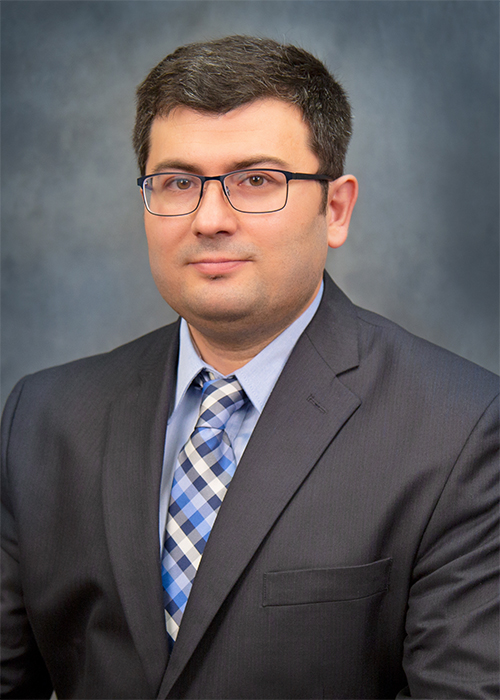 STARKVILLE, Miss.—An assistant professor in MSU's Department of Electrical and Computer Engineering is being recognized for his early career success and impactful research with a prestigious National Science Foundation CAREER award.
Ali Gurbuz is receiving $500,000 to support his research developing sophisticated smart sensing systems, which have the potential to improve the data collected and processed by everything from autonomous vehicles to precision agriculture to medical imaging machines. Gurbuz is co-director of the Information Processing and Sensing (IMPRESS), which conducts basic and applied research in sensing systems and information processing.
"The amount of data each sensing system is capable of collecting is increasing very fast, but our ability to process and store this amount of data is not really keeping up," Gurbuz said. "That's why we need to develop some smart sensing systems that use machine learning to know what measurements to take depending on what the data is being used for. Whether we're using camera, radar or lidar systems, we're trying to get the information out of all of those sensors as efficiently as possible."
Gurbuz joined the MSU faculty in 2018 following an appointment at the University of Alabama. He earned a master's and doctoral degree in electrical and computer engineering from Georgia Institute of Technology, as well as a bachelor's degree from Bilkent University in Turkey. Since joining MSU, he has collaborated with research centers such as the Center for Advanced Vehicular Systems and the Geosystems Research Institute.
"The collaboration and the facilities in our department and university are really at a high level," Gurbuz said. "I'm also lucky because one of the focus areas in our department is signal processing, machine learning and sensing, so there are several faculty in this area that I can collaborate with."
Gurbuz said he sees the potential to revolutionize many different industries by using advanced sensing systems. The work will also likely lead to new hardware technologies to facilitate the advanced systems.
"When you consider a camera, a medical sensor or a radar, all of those systems take some type of data and generate information such as an image," Gurbuz said. "The data that is acquired is done so without really thinking what that data will be used for. Whether you're looking into a detection, reconstruction or classification problem or something else, they take the data the same way. In several areas, we are processing all of those data on the back end in a computer or a server or in the cloud, without really putting any intelligence on the front sensing systems. Our goal is to really put intelligence on the front end with the sensing systems."
For more on Gurbuz's NSF CAREER award, view the public abstract at https://www.nsf.gov/awardsearch/showAward?AWD_ID=2047771.  More information about Gurbuz's research can be found at https://my.ece.msstate.edu/faculty/gurbuz/.
MSU is Mississippi's leading university, available online at www.msstate.edu.