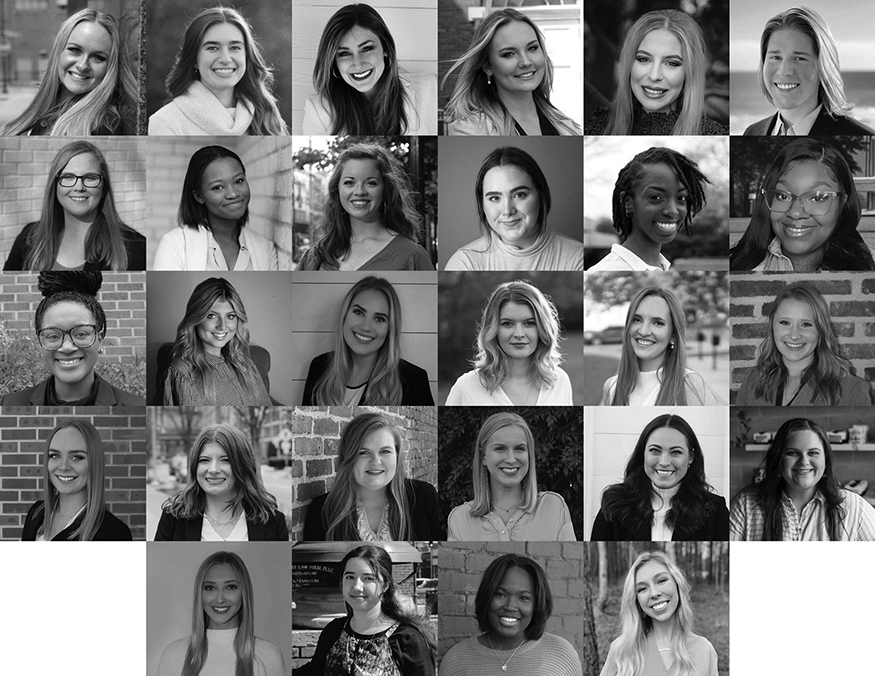 Contact: Christie McNeal
STARKVILLE, Miss.—Twenty-eight senior interior design majors at Mississippi State are showcasing their work in a final exhibition, available for viewing online.
The 27th Annual Interior Design Senior Exhibition includes a senior board with select work from each student and a link to their full academic portfolios. The students' work can be viewed at http://bit.ly/MSU-ID-2021.
"Despite three semesters in a pandemic, the interior design seniors have finished with great success, and we're so proud of them," said Interior Design Program Director Beth R. Miller. "Their Senior Exhibit boards and their portfolios demonstrate their talent and design abilities."
All seniors graduating this year, student exhibitors include (by hometown):
AMORY—Cary B. Reynolds
BATESVILLE—Addison K. Buntin
BIRMINGHAM, Alabama—Alexis Bartlewski and Mary E. "Mary Beth" McClung
BYHALIA—Jayla J. Dorse
BYRAM—Cynda A. Bradley
COLUMBUS—Sarah K. "Kat" Sykes
CONWAY, Arkansas—Jordan D. Hester
CORDOVA, Tennessee—Maegan E. Moore
DYERSBURG, Tennessee—Virginia J. "Jenna" Porter
FAIRHOPE, Alabama—Mary K. "Kate" Charlton
FLORENCE—Katelyn M. Courtney
GULF BREEZE, Florida—Jennifer P. Langham
HORN LAKE—Sharnae T. Hayslett and Myah K. Watson
LAKELAND, Florida—Sarah L. L. Richardson
LONG BEACH—Hannah N. Hancock
LOUISVILLE—Samantha R. Wilson
MADISON—Abby A. Holloway
MEDINA, Tennessee—Lauren Ashley Flack
MERIDIAN—Ashley R. King
MERIGOLD—Ashlyn M. Cummins
MOUNT PLEASANT, South Carolina—Colleen O. Dahl
NEW ALBANY—Emily C. Gafford
OLIVE BRANCH—Jaylin A. Gilland
OXFORD—Jessica N. McEachern
PELAHATCHIE—Sheridan L. Morris
SEMINOLE, Alabama—Sara M. Ellison
Learn more about MSU's College of Architecture, Art and Design and the Interior Design Program at www.caad.msstate.edu.
MSU is Mississippi's leading university, available online at www.msstate.edu.