STARKVILLE, Miss.—Mississippi Blood Services is recognizing organizations that have gone "above and beyond" to help maintain a healthy blood supply in the state, despite the challenges of the COVID-19 pandemic.
MBS recently recognized the MSU Athletic Department and Bulldog Sports Properties with the Mississippi Blood Services 2020 Outstanding Achievement Award.
"The changing climate in which MBS operates, and even how the organization had to deal with the pandemic, did not stop the need for blood and blood products. However, it did present an entirely new set of challenges. As MBS learned to navigate this new landscape shaped by the pandemic, it forged a way with longtime supporters and new allies," MBS stated in a recent news release.
"The MSU Athletic Department stepped up in a major way to help us during the pandemic. Not only were they eager to hold blood drives on campus (with record numbers), but they also promoted any blood drive that was hosted in the Starkville area," the statement continued.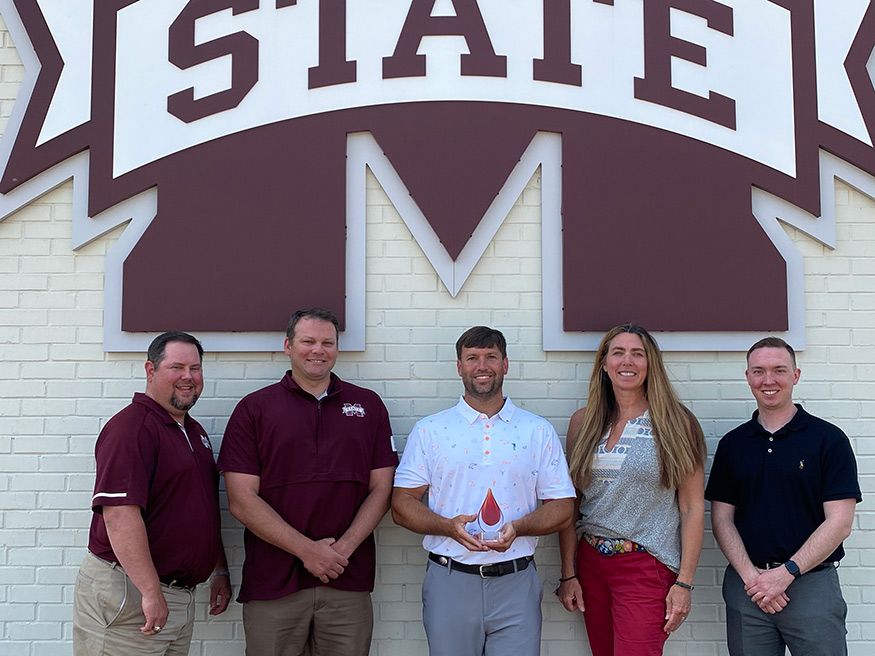 Mississippi Blood Services (MBS) was founded in 1979. Mississippi Blood Services is the only not-for-profit blood center headquartered in Mississippi. MBS supplies a safe and adequate supply of blood and blood products to Mississippi hospitals from the Tennessee line to the Mississippi Gulf Coast. Mississippi Blood Services is Mississippi's blood service.