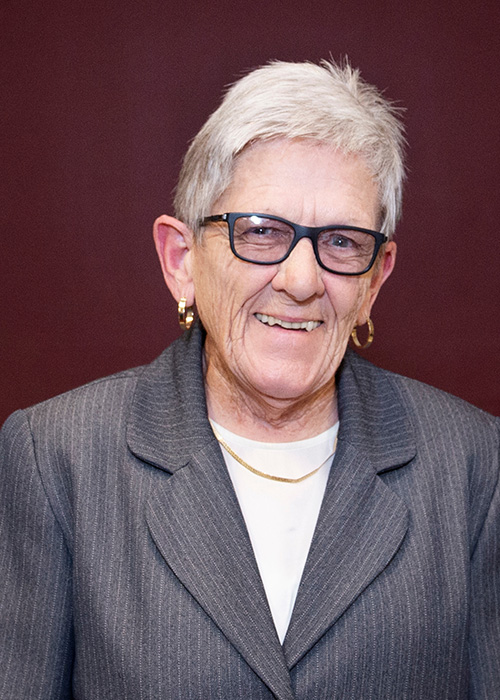 STARKVILLE, Miss.—Mississippi State University will recognize lifelong educator Janice I. Nicholson of Florence, Alabama, as the university's National Alumna of the Year during the Thursday [May 13] MSU Alumni Association 2021 awards banquet.
Born and raised in Booneville, Nicholson was the first in her family to earn a college degree. She completed her undergraduate degree from Blue Mountain College before earning her master's and doctoral degrees in elementary education from the MSU College of Education in 1967 and 1977, respectively. She also holds an education specialist degree from Vanderbilt University's Peabody College of Education. 
Nicholson's career, spanning more than five decades, began at the University of North Alabama, where she served for 37 years in teaching and administration positions and is a professor emerita. She retired from Blue Mountain College as executive vice president for Student Affairs and Graduate and Special Programs in 2012. Currently, she is serving as interim head of the Department of Curriculum, Instruction, and Special Education at Mississippi State, a position she earlier held from 2015-2017.
An avid supporter of MSU, Nicholson is a member of the MSU Foundation board of directors and has helped promote the College of Education and the university through various committee and leadership roles. She earlier was recognized by Mississippi State as the College of Education Alumna of the Year for 2018 and an Alumni Fellow in 2013.
In 2019, Nicholson endowed the James W. Nicholson Reading Room in Mitchell Memorial Library at Mississippi State in honor of her late brother, a fellow MSU graduate for which the room is named. Her contributions to the university also have extended to other academic and non-academic areas, including student scholarships, a faculty award, and Bulldog athletics, in particular women's basketball. She was honored as Fan of the Year during the MSU women's basketball program's annual awards banquet in 2018.
Along with the national alumna recognition, each of MSU's eight academic colleges is honoring one graduate Thursday for outstanding professional, community and personal success. 
The 2021 MSU alumni-of-the-year group includes (by college):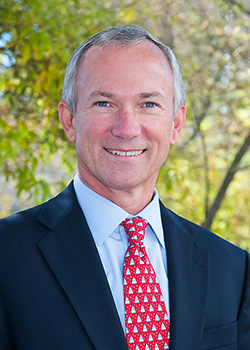 John R. Lundy of Ridgeland, College of Agriculture and Life Sciences. Tribbett native John R. Lundy earned a bachelor's degree in agricultural economics from MSU in 1983. During his time as a student, he worked at the university's R.R. Foil Plant Science Research Center, better known as the North Farm. Lundy began his career at the university's Delta Research and Extension Center in Stoneville and later served as a loan officer at First South Production Credit Association in Greenville. In 1987, he was tapped to serve as a legislative assistant handling agriculture issues for former Congressman Mike Espy. This began his 11-year stint on Capitol Hill, where he also worked for former Congressman Larry Combest of Texas before serving as Chief of Staff to U.S. Senate Majority Leader Trent Lott. In 1997, Lundy returned to Mississippi and soon after became a partner at Capitol Resources, LLC in Jackson. He also currently serves on the MSU Foundation's board of directors.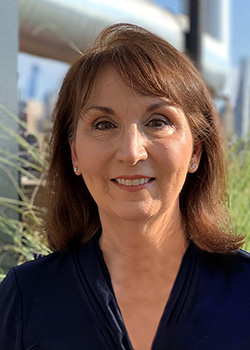 Daria F. Pizzetta of New York City, New York, College of Architecture, Art and Design. Daria F. Pizzetta pursued her degree at her father's alma mater and graduated from MSU with a Bachelor of Architecture in 1983. The Biloxi native began her career with Shaw Walker Architects in Gulfport before moving to New York. There, she worked with Ferrenz, Taylor, and Clark, and later with interior design firm, Soo Kim Associates. In 1992, she joined Hardy Holzman Pfeiffer Associates, which later evolved into H3 Hardy Collaboration Architecture, where she currently serves as a principal. With a career spanning nearly four decades, Pizzetta has amassed an impressive portfolio nationwide. She is proud of the School of Architecture's national reputation and has served on its advisory board for a number of years. In 1998, she was honored as the college's Alumni Fellow.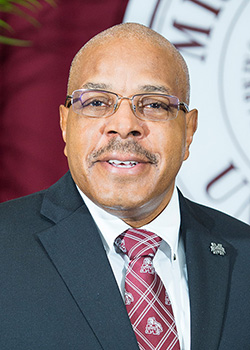 Robert L. Barnes Jr. of Byram, College of Arts and Sciences. Robert L. Barnes Jr. graduated as salutatorian of his high school class and became a first-generation college student, earning a degree in sociology from MSU in 1972. Upon graduation, he also became the first African American ROTC cadet to be commissioned into the U.S. Army from Mississippi State. In the Army, Barnes served in various leadership positions in the U.S. and abroad and earned numerous military awards including the Legion of Merit. He retired from his service in 2004 at the rank of Colonel. The Brookhaven native also holds a master's degree in transportation management from the Florida Institute of Technology and worked many years in logistics and human resources management positions at Pepsi Cola, General Electric, Systems Management America, and Walmart Logistics. He actively promotes MSU through involvement with the Central Mississippi alumni chapter and as chair of the Black Alumni Advisory Council, which he helped organize in 2016.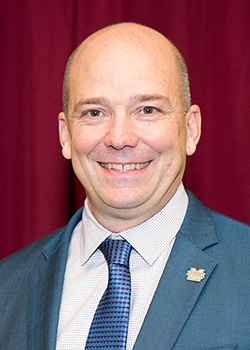 J. Michael "Mike" McIlwain of Kildeer, Illinois, College of Business. J. Michael "Mike" McIlwain followed his father's footsteps to MSU, becoming a 1987 accounting graduate. He went on to complete his Master of Taxation at the University of Alabama the following year and began his career as an accountant for KPMG and later for Arthur Andersen. In 2009, he joined PSAV, an internationally recognized leader in event technology services within the hotel, resort and conference center industry. He recently retired from the organization as president and CEO. McIlwain was selected as the 2017 Alumni Fellow for the College of Business and was named one of its Top 100 Alumni during the 2015 Centennial Celebration. He works hard to remain an ambassador for MSU and is a current member of the advisory board for the Adkerson School of Accountancy.
Margaret Dodd Taylor of Louisville, College of Education. Raised in Fort Walton Beach, Florida, Margaret Dodd Taylor is a second-generation Bulldog who graduated with three degrees from Mississippi State—a 1982 Bachelor of Science in Special Education, a 1983 Master of Science in Education, and a 1985 Education Specialist. For seven years, she taught in brick-and-mortar schools, teaching children with educational and physical disabilities before leaving to become caregiver of her medically fragile daughter and to homeschool her other two children. Today she substitutes in her hometown of Louisville and volunteers as a counselor for Winston County's Mississippi Scholars program. She also is a board member of Ballet Mississippi and the USA International Ballet Competition. In addition, Taylor serves on the MSU College of Education Advisory Board.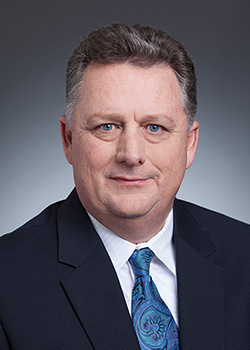 Joffrey R. "Jay" Pryor of Houston, Texas, James Worth Bagley College of Engineering. A 1979 petroleum engineering graduate, Joffrey R. "Jay" Pryor is vice president of Business Development for Chevron Corporation. Before assuming his current position in 2006, Pryor served as chairman and CEO of Chevron Nigeria Ltd. and was responsible for directing the company's oil and gas operations in West Africa. He has spent his entire 42-year career with Chevron, traveling to more than 100 countries and serving in numerous positions. Pryor co-chaired the Nigerian Business Coalition Against HIV Aids and launched the Society of Petroleum Engineers' first branch in Kazakhstan. He also was instrumental in the establishment of Chevron's CREATE (Reaching Excellence, Accelerating diversity and inclusion and Transforming Engineers) program at MSU. The innovative and comprehensive program "creates" seamless pathways for a diverse student population from pre-k through their university years and into full-time employment and is part of Chevron's ongoing support for K-12 STEM education and university partnership programs. At MSU, Pryor is a member of the engineering advisory board and a former member of the foundation board.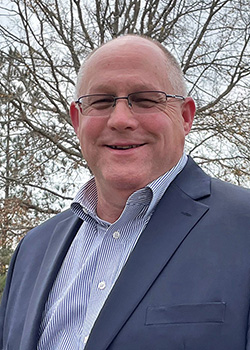 Russell W. "Rusty" Booker Jr. of Grove Hill, Alabama, College of Forest Resources. Russell W. "Rusty" Booker earned a bachelor's degree in forestry from MSU in 1991 and subsequently began his career with Chesapeake Forest Products Company. For nearly 30 years, Booker has worked in progressive roles across the forestry industry for companies including International Paper Co., Drax Biomass International, and Weyerhaeuser. At International Paper, he helped design and institute a better supply strategy to lead the leanest divisional team at the second-largest virgin fiber consuming mill in the company and was awarded the inaugural Catalyst Award in the Forest Resources Division. Today, Booker serves as president of Scotch Land Management, LLC in Fulton, Alabama. Founded in 1888, the company provides comprehensive land and timber management services for more than 350,000 acres.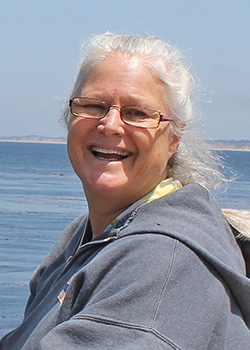 Ruth Francis-Floyd of Gainesville, Florida, College of Veterinary Medicine. A California native who was raised in Florida, Ruth Francis-Floyd obtained a bachelor's degree from St. Olaf College and a DVM from the University of Florida. She realized her interest in aquaculture while working as a vet tech at a large aquarium. At the time, Mississippi State was among the few universities with aquaculture programming and Francis-Floyd subsequently enrolled to pursue post-DVM studies and clinical experience in the newly emerging field. In 1985, she became the first student to earn a master's degree from MSU's College of Veterinary Medicine. Francis-Floyd then spent two years conducting research on catfish at MSU's Delta Branch Experiment Station in Stoneville before joining the faculty at the University of Florida. She currently serves as professor and extension specialist for aquatic medicine at UF and also held the position of Director of the Aquatic Animal Health program from 2004-2013.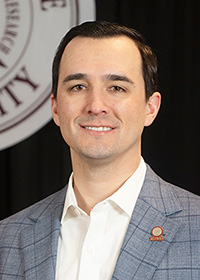 Mississippi State also annually honors the university's Outstanding Young Alumnus or Alumna. Receiving this honor is Paul M. Minor of Houston, Texas. A third-generation Mississippi State graduate, Minor earned a degree in geosciences from MSU in 2011. The Jackson native later earned a master's degree in geology from the University of Arkansas and an MBA from Rice University before beginning his career as a petroleum geologist for Southwestern Energy. In 2018, he assumed his current role as a senior consultant for The Carnrite Group, a management consulting firm focused on corporate turnarounds within the energy and industrials sectors, from Fortune 500 to private equity-backed portfolio companies. Minor is an active leader in the Greater Houston, Texas, alumni chapter, serving in various capacities including chapter president. He also played an integral role in the establishment of MSU's Young Alumni Advisory Council, which he chaired from 2018 to 2020.
Additionally, special recognition will be presented to three 2020 Distinguished Service Award recipients. These honorees include: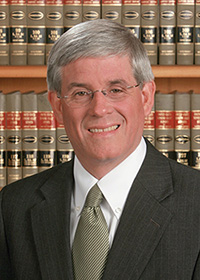 Walter J. "Walt" Brown of Natchez has played an active role in the Adams-Franklin-Wilkinson alumni chapter for more than 20 years. He has held several roles within the chapter including the president, scholarship chair and student recruiting chair. Known as the "voice of the Green Wave," Brown has been calling radio play-by-plays for his Cathedral High School alma mater's football team for 25 years and uses his connections with the school to promote MSU and recruit future Bulldogs. He graduated from MSU in 1986 with a degree in history and went on to earn a law degree from the University of Mississippi in 1989. In 2014, he was elected county court judge in Adams County, where he sits as county court and youth court judge.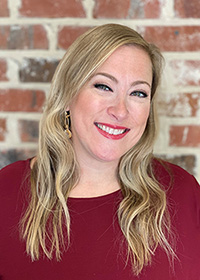 Cameron G. "Cammie" Bullock of Gulfport is a proud member of the Bulldog family. For more than a decade, Bullock has been involved with the MSU Alumni Association and in 2010, she was instrumental in the reorganization of the Harrison-Stone alumni chapter. Since then, she has been a central figure in building the chapter and has served in various leadership roles including president. She currently leads the organization's community service outreach and is active in recruitment efforts throughout the area. She also earlier coordinated the chapter's tornado relief efforts in Louisville. The Brookhaven native graduated with a degree in business administration and marketing from MSU's College of Business in 2003 and currently is serving as an administrative assistant at NAI Sawyer Commercial Real Estate.
Lisa Sharp Newcomb of Batesville earned her Doctor of Veterinary Medicine degree in 1984 from MSU's College of Veterinary Medicine and has maintained her True Maroon connections in various ways over the years. Since 1991, she has held numerous positions, including the president, with the Panola County alumni chapter and is a longtime member of the Bulldog Club. She also has served on the Alumni National Board and has been involved with the Alumni Recruitment Network since its inception. Newcomb frequently mentors MSU veterinary students and has served on the college's accreditation team, admission team and the dean's liaison committee. The Jackson native opened South Panola Veterinary Hospital in Batesville with her husband, a fellow CVM alumnus, in 1985. Her main areas of practice are small animal medicine and surgery, with an emphasis in preventative and equine medicine.
During banquet ceremonies, special recognition also will be presented to the MSU Alumni Association's most outstanding chapters for their achievements in 2020.  The association includes more than 100 chapters and clubs worldwide, and 44 chartered chapters will be honored at the event. The 2021 alumni awards banquet is simulcast live via the internet at 6 p.m. Thursday, May 13, at https://vimeo.com/545684173. For more on the MSU Alumni Association, visit www.alumni.msstate.edu. 
MSU is Mississippi's leading university, available online at www.msstate.edu.