Contact: Addie Mayfield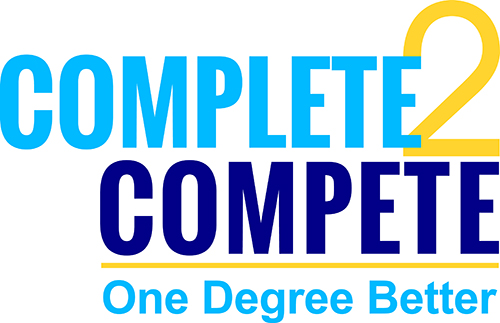 STARKVILLE, Miss.—An endowed scholarship has been created by an anonymous donor, benefitting students participating in Mississippi State University's Complete to Compete program. This is the first award—both at MSU and in the state—established for this program through a private source.
Complete 2 Compete (C2C), a statewide program sponsored by the Mississippi Institutions of Higher Learning and the Mississippi Community College Board, has—to date—helped 2,191 Mississippians finish their postsecondary degree at a Mississippi institution of higher learning, creating a brighter future for these adult learners.
Candidates for the program are adults age 21 and older who have earned at least 90 semester credit hours, have not earned a baccalaureate degree, and have been out of college at least 24 consecutive months. At MSU, students can either complete a degree in their original major or pursue a Bachelor of Science degree in university studies with up to three emphasis areas, all of which are individualized to meet the needs and career goals of the returning adult learner.
"This has been an extremely successful program that has enabled adult learners—who started a college program that may have been disrupted for any number of reasons—to return and complete their degrees in a timely fashion," said Peter Ryan, MSU executive vice provost and dean of the university's Graduate School.
The program provides a C2C coach, who reviews past credits with the student. Adults with credits satisfying requirements for an associate's or bachelor's degree can receive the appropriate degree without additional coursework. Those who need additional credits work with their coach to identify the best pathway for completing a degree program.
"We have many success stories from individuals of all ages, including a gentleman in his 80s, who have completed the program. Some have used the degree to advance their careers, and others have used this academic accomplishment to reinforce to their children and grandchildren the importance and value of a college education," Ryan said. "It's truly powerful to see the genuine impact C2C is making on people's lives and on their families."
Since the program's inception, 337 MSU students have graduated with a degree in university studies or with a degree in their original major. Currently, there are 73 individuals enrolled in MSU's C2C program. Ryan said more than 2,500 inquiries have been submitted to www.msc2c.org, the C2C dashboard managed by IHL.
The benefactor of the gift believes an MSU education not only equips students for the future, but also provides meaningful experiences they can carry throughout life. Accordingly, he chose to endow the scholarship to provide ongoing support for non-traditional students who choose to overcome obstacles to earn their degrees from Mississippi State. 
"This generous scholarship gift not only highlights the financial needs of some of the program participants, but also places a spotlight on the importance placed on adult education at Mississippi State University. We are most grateful for this meaningful investment and hope it will inspire others to join in advancing such opportunities," Ryan said.
Learn more about the Complete 2 Compete program at www.c2c.msstate.edu or via MSU's Academic Advising Center at www.uaac.msstate.edu. 
Alumni and friends who are interested in establishing additional scholarships or growing support for the C2C program at MSU can contact Jana Berkery, director of development for the Division of Student Affairs, at 662-325-9129 or jberkery@foundation.msstate.edu.
MSU is Mississippi's leading university, available online at www.msstate.edu.