Contact: Sasha Steinberg
STARKVILLE, Miss.—Two Mississippi State students are receiving study abroad opportunities of a lifetime, thanks to prestigious David L. Boren Awards.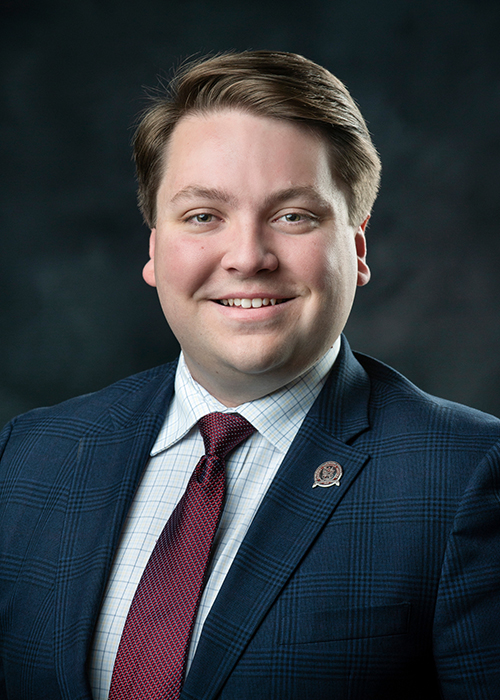 Tyler Dickerson of Starkville, MSU's third Boren Scholarship recipient, and Kelsey Slater of Stroudsburg, Pennsylvania, MSU's second Boren Fellow, each will participate—when travel is deemed safe—in intensive language and culture experiences in countries critical to the nation's security and stability.
Sponsored by the National Security Education Program, Boren Awards are named for former U.S. Senator David Boren, principal author of the legislation that created the NSEP. The Washington, D.C.-based Institute of International Education administers the awards to U.S. undergraduate and graduate students who represent diverse fields of study and are committed to enhancing their language skills and cultural awareness.
Program design guidelines differ slightly for undergraduate Boren Scholars and graduate Boren Fellows, but both types of recipients must remain matriculated in a degree program at a U.S. post-secondary institution for the duration of their Boren Awards-funded program. In exchange for funding, award recipients agree to work in the federal government for at least one year after graduation. 
Dickerson, a student in MSU's Judy and Bobby Shackouls Honors College, is pursuing bachelor's degrees in business economics/international business and foreign language/Spanish. He said he is confident that the knowledge base from both majors has prepared him well for the 21st-century social justice and inequality program he will pursue at Brazil's Pontifical Catholic University of São Paulo.
"The international business program at Mississippi State has been great. It's allowed me the flexibility to pursue courses for an interdisciplinary set of interests, from economics to politics to law. São Paulo is the economic capital of South America, and having such a good background in economics and Spanish from MSU has prepared me to study there," said the former Student Association treasurer.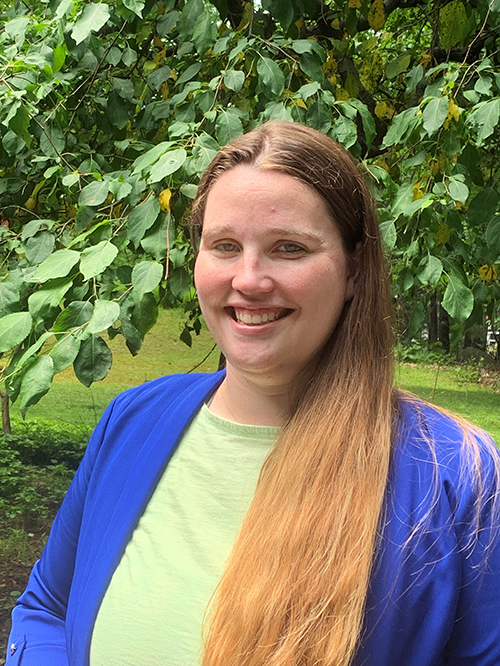 Slater holds a master's in kinesiology/sports administration from MSU. She currently is pursuing a sports studies-focused doctorate in the Department of Kinesiology, where she started working as a graduate research assistant in 2018 and has taught as a lecturer.
During the pandemic, she has been virtually interning with the U.S. Department of State's Sport Diplomacy Division, an experience she looks to build on as a Boren Fellow in the East African country of Tanzania. She plans to participate in intensive Swahili language training and conduct research at the University of Dar es Salaam.  
"I've learned a ton about how the U.S. government uses sport to promote mutual understanding between nations, and I want to do comparative studies on different organizations and learn how the Tanzanian government approaches using sport for development," she said. "I always encourage my students at MSU to get as many different experiences as they can, and I think learning a second language is very beneficial in all fields."
David M. Hoffman, interim director of the honors college's Office of Prestigious External Scholarships, said Dickerson and Slater are prime examples of the preparation and perseverance needed to be successful in the Boren Awards program.
"Tyler parlayed his diverse academic and leadership experiences here at MSU into his Boren Scholarship application, showing not only his language abilities from previous courses in Spanish but also a deep curiosity about the relationships between economics, politics, the environment and social justice," Hoffman said. "Kelsey leveraged knowledge and training gained through her Ph.D. program, her longtime love of sport, and her demonstrated commitment to mutually beneficial research and experiences to put together an impressive application. I am confident that both students can use their experience, knowledge and skills to create positive change in the world."
Learn more about MSU's Shackouls Honors College at www.honors.msstate.edu.
MSU is Mississippi's leading university, available online at www.msstate.edu.