Contact: Sasha Steinberg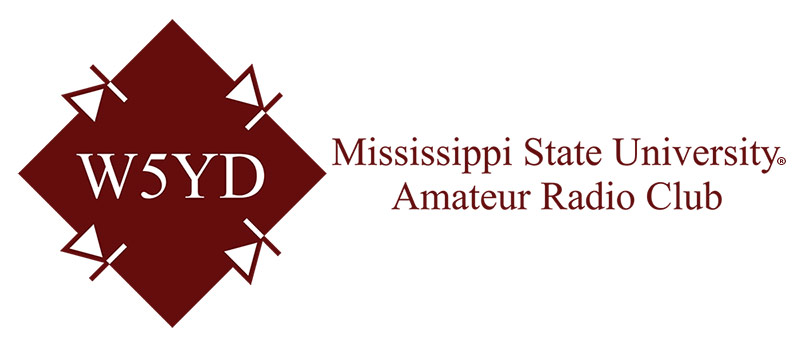 STARKVILLE, Miss.—More than 100 years ago, Mississippi State's Amateur Radio Club, W5YD, became a federally licensed organization. Today, one of the university's oldest continuously active clubs is inspiring the next generation of amateur radio enthusiasts with a passion for service.
Since the club's founding in 1920 as Experimental Amateur Radio State 5YD, its members—all volunteers—have represented Mississippi State on the amateur radio bands, promoting goodwill and faith between nations and supporting local, state and national authorities during times of emergency.
Colby A. Stevens, the club's vice president and a native of Issaquena County, said W5YD's amateur radio operators undergo extensive testing to become licensed through the Federal Communications Commission. Stevens said the group currently has 30 members, with a core group of six or seven who are actively involved in club meetings and station operations.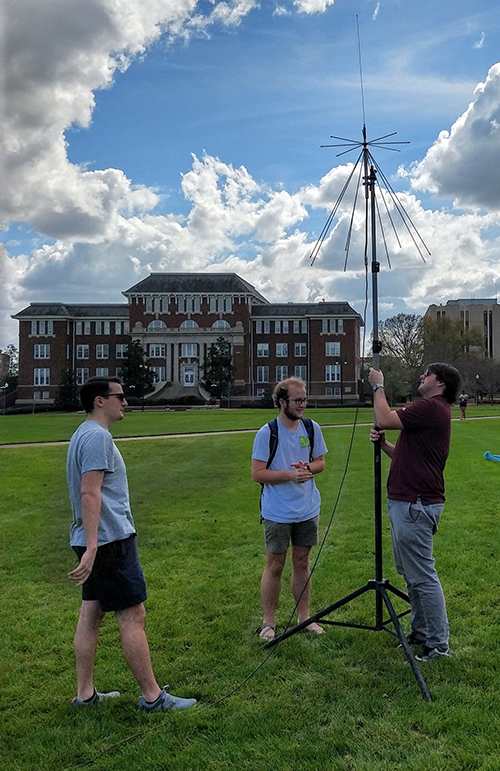 In addition to Stevens, the club's current executive board includes President Logan Betts of Brunswick, Georgia, graduate student pursuing both master's and doctoral degrees in mechanical engineering; and Secretary Patrick H. Younes of Brownsboro, Alabama, junior electrical engineering major.
Members represent a variety of academic majors, from wildlife and history to meteorology and engineering, and Stevens said the club is looking to expand on that diversity.
"One of the main purposes of amateur radio is to help in times of need, and our amateur radio community is a nice group of people willing to help others," the sophomore electrical engineering major said. "We want to get more people involved in W5YD because that means more help around the station and more input about the things we're doing."
As part of Amateur Radio Week, W5YD is co-hosting a Field Day event with the Lowndes County Amateur Radio Club of Columbus, and the MFJ Amateur Radio Club and the Magnolia Amateur Radio Club, both of Starkville. The free, public event will take place from 1 p.m. CT Saturday [June 26] to 4 p.m. CT Sunday [June 27] at Community Counseling Services' administrative office in West Point on the former Mary Holmes College campus.
Stevens said the annual event, hosted nationally by the American Radio Relay League, serves as an informal contest for amateur radio operators in the U.S. and Canada to contact as many other stations as possible. The event's purpose is to simulate or practice an "all-hands-on-deck" situation that would occur if a large national emergency were to disrupt commercial communication methods. Stevens said a 9 a.m. testing session will be offered Saturday for those who would like to take the licensing exams required to become licensed amateurs. A "Get on the Air" station, or GOTA, also will be set up to give people who are not licensed a chance to try out amateur radio.
"We're excited about Field Day because this is the first time in almost 10 years that W5YD has hosted this event," Stevens said. "We encourage people to come talk with us and learn about what we do. When I found out we had an amateur radio club on campus, I went to the first meeting and fell in love from there. Amateur radio is a very interesting hobby, and we would love to introduce new people to it."
For more information on MSU's Amateur Radio Club, visit w5yd.org.msstate.edu and follow on Facebook @MSUW5YD. Stevens also can be reached at cas1322@msstate.edu.
MSU is Mississippi's leading university, available online at www.msstate.edu.