Contact: Sasha Steinberg
STARKVILLE, Miss.—Two alumnae of Mississippi State's Judy and Bobby Shackouls Honors College have been named finalists for the U.S. government's flagship international exchange program.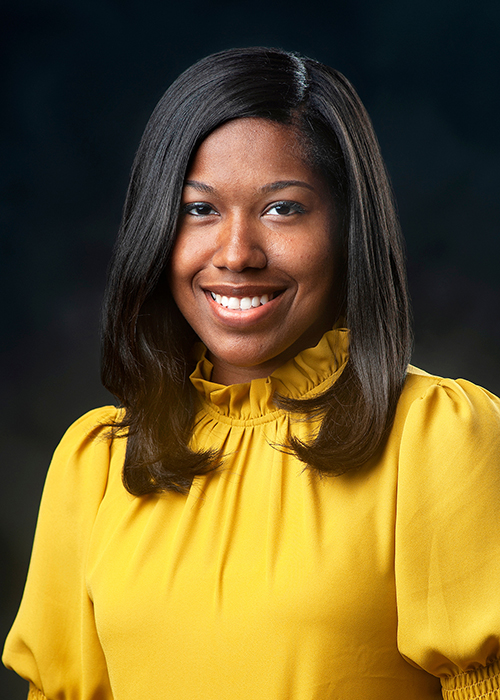 MSU's newest Fulbright finalists are Donielle D. Allen of McCalla, Alabama, a spring 2020 microbiology graduate, and Shanika R. Musser of Starkville, a spring 2021 civil engineering graduate. The Fulbright U.S. Student Program is devoted to increasing mutual understanding between citizens of the U.S. and other countries through open communication and long-term cooperative relationships.
As a Fulbrighter, Allen plans to expand her knowledge of Chinese language and traditional Chinese medicine while pursuing a Master of Science in public health at National Taiwan University when travel is deemed safe. She aspires to attend medical school to "help others on multiple fronts."
"I want to help people get the diagnosis and the treatment they need, and I also want to use what I learn about health policy through my master's program to improve health care policy and law in the U.S.," she said.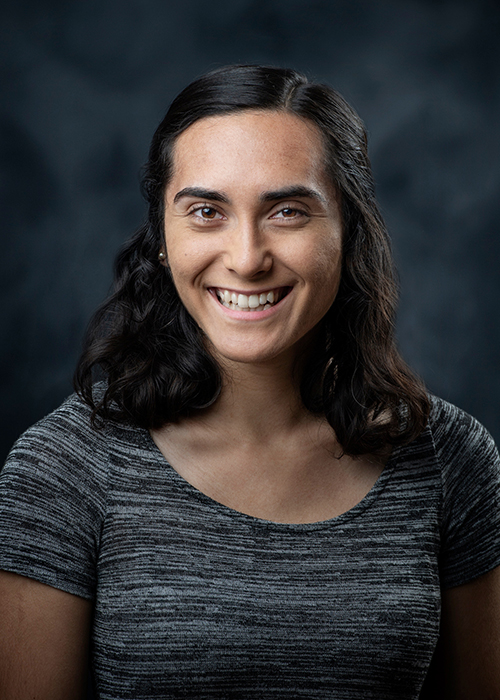 Musser hopes, when travel is deemed safe, to visit Jawaharlal Nehru University in New Delhi, India. There, she plans to conduct research on biochar, a material she began to study in summer 2019 while working in the lab of MSU Professor of Chemistry Todd Mlsna.
"Biochar can be made of any biowaste material, and Dr. Mlsna and a visiting Fulbright Scholar were testing biochar that was made from bamboo native to Argentina," Musser explained. "There's a lot of rice in India, so I would like to use rice husks and develop biochar that could remove arsenic and other contaminants from drinking water."
Musser said she also looks forward to the cultural experiences Fulbright can provide. She hopes to do some sightseeing, learn Bhangra dancing and connect more with her familial heritage.
"My mom's from Calcutta, India, so much of my life has been influenced by her culture. When we went on a family trip to India in 2015, one of the things that really stood out to me was the water contamination issues there," she said. "That trip initially sparked my interest in sustainable community development and ultimately my decision to study civil engineering at Mississippi State. I'd like to go back to where that journey started and do something to give back to India."
Allen and Musser both attribute their successful Fulbright applications to the support they received from David Hoffman, interim director of the honors college's Office of Prestigious External Scholarships. He said the honors college is equally proud of both students for representing Mississippi State on a global level.
"It was such a pleasure to work with Donielle and Shanika on their Fulbright applications. Both students took advantage of opportunities to study abroad, develop language abilities and engage in laboratory research that enabled them to stand out from other applicants," said Hoffman, also an associate professor in MSU's Department of Anthropology and Middle Eastern Cultures.
"Most importantly, Donielle and Shanika expressed clear and developed interests in bettering human conditions both abroad and at home, which really struck a chord with the Fulbright mission of developing mutual understanding between the people of the U.S. and the rest of the world," Hoffman said.
Learn more about MSU's Shackouls Honors College and the Office of Prestigious External Scholarships at www.honors.msstate.edu.
MSU is Mississippi's leading university, available online at www.msstate.edu.