Contact: Sasha Steinberg
STARKVILLE, Miss.—"Grateful," "happy" and "excited" are among the descriptive words two Mississippi State students are using to express their feelings upon learning they are 2021 Astronaut Scholars.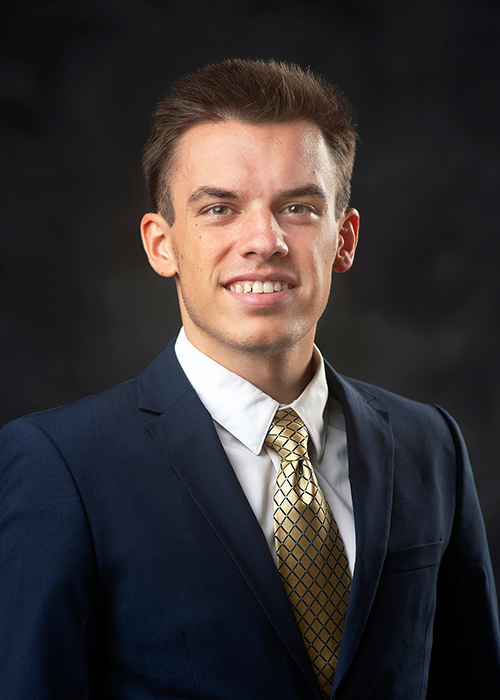 Senior mechanical engineering major Reese A. Dunne of Starkville and junior aerospace engineering major Britain C. Steele of Mount Juliet, Tennessee, are receiving two of only 60 national scholarships being presented to the Astronaut Scholarship Foundation's 2021 Astronaut Scholars Class, which includes students from 44 universities across the nation.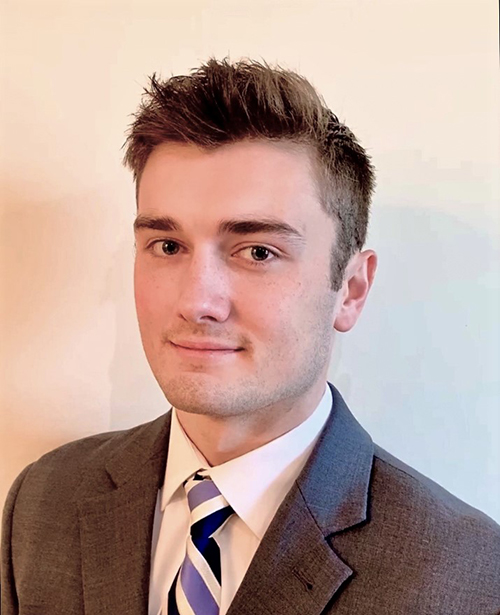 Enrolled in MSU's Bagley College of Engineering and the Shackouls Honors College, both students were nominated by MSU faculty members and will be formally recognized in August at the ASF's annual Innovators Gala in Orlando, Florida.
Recipients earn a merit-based scholarship of up to $15,000 and may participate in the ASF's Innovative Leadership Mentor Program, providing access to a lifelong network of astronauts, Astronaut Scholar alumni, and leaders in academia, technical research and corporate leadership.
In addition to being in their junior or senior years of college study in science, technology, engineering or mathematics fields, scholarship recipients must express intent to pursue research or advance their field upon completion of their degree.
Dunne is a Mississippi State Presidential Scholar, the university's 19th Barry Goldwater Scholar and a member of MSU's cross country and track and field teams. He completed a virtual Research Experience for Undergraduates at Johns Hopkins University last summer and is participating virtually in one this summer at Stanford University.
Dunne also has conducted research in the labs of Matthew Priddy, MSU assistant professor of mechanical engineering, and Dipangkar Dutta, a professor in MSU's Department of Physics and Astronomy and the university's winner of the 2021 Southeastern Conference Faculty Achievement Award.
"I did not see myself as a researcher when I got to college, but Dr. Dutta completely changed that. He introduced me to the world of research by letting me do research in his lab as a freshman, and that was a game changer for my career," Dunne said.
"I am also grateful for Dr. Tommy Anderson and Dr. David Hoffman in the honors college. They have helped me so much by giving great advice and being available whenever I need to talk about anything. It's awesome how they support students," Dunne said.
Dunne plans to pursue a Ph.D. in mechanical engineering, conduct interdisciplinary research on biomedical-based projects and teach at a major research university. He hopes to make his MSU professors proud by becoming a mentor to other student researchers.
Steele currently is pursuing an innovation, engineering and flight co-op experience at Gulfstream Aerospace Corporation in Savannah, Georgia. He said he looks forward to continuing acoustic levitation research with MSU Aerospace Engineering Assistant Professor Zhenhua Tian after returning to Starkville in spring 2022.
"Working with Dr. Tian is a lot of fun. He's changed my life since I came to college because he gave me the confidence to move forward in aerospace," Steele said. "I wanted to get into research to learn what it takes to be a scientist and leader in this industry, and Dr. Tian completely encompasses that ideal. He's a very intelligent and interesting guy, and I'm excited to have him for future classes once I get back on campus."
Steele, who also is enrolled in MSU's MBA Venture Pathway Program, said he is excited to be one of the first in his family to graduate from college. He is confident his MSU education and Astronaut Scholarship experience will help him achieve his dreams of becoming a professional entrepreneur and astronaut.
"Mississippi State has given me the best opportunities. I'm proud to be a Bulldog and to represent the university as an Astronaut Scholar," Steele said. "I'm super grateful for the people who have helped me so far and to Mississippi State for investing in me. I hope to reinvest by becoming a mentor and making an impact in a subject I love."
Learn more about MSU's Shackouls Honors College and the Office of Prestigious External Scholarships at www.honors.msstate.edu. The James Worth Bagley College of Engineering is online at www.bagley.msstate.edu.
MSU is Mississippi's leading university, available online at www.msstate.edu.