Kenneth E. Miller, a Columbus native who enrolled at Mississippi State University at age 15 among the first group of African Americans admitted to the university, died Aug. 17 at age 69 in Arlington, Virginia.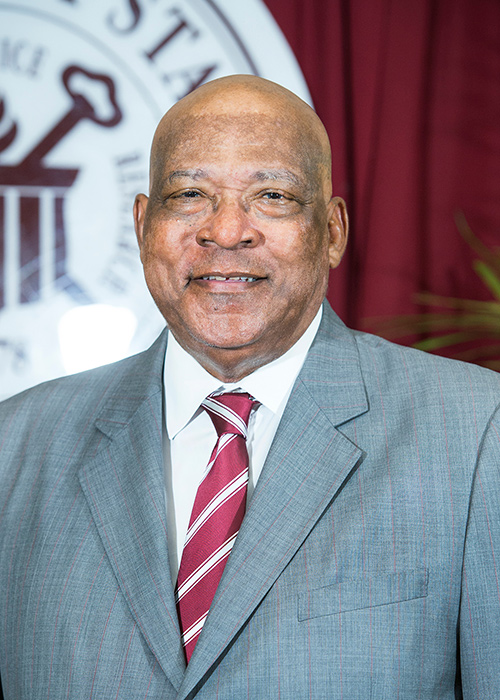 Miller became the second African American to graduate from MSU's aerospace engineering program, and he later received his master's degree in systems management from the University of Southern California. He served his country with over 30 years of civilian service to the U.S. Navy and the U.S. Air Force, and retired as one of the highest-ranking civilians in the Department of Defense. He also founded KEM and Associates and became a recognized strategist and trusted advisor to a broad range of national and international defense, security, and aerospace firms.
Miller was the recipient of the Meritorious Executive Presidential Rank Award (1996 and 2001) and Nathaniel Stinson Award. He was also honored as an MSU Bagley College of Engineering Distinguished Fellow, and he enjoyed cheering on his beloved MSU Bulldogs. Throughout his career, he earned the respect and admiration of peers, colleagues, and leadership in both government and industry.
The family will receive friends from 10 a.m. to noon and 6 to 8 p.m. on Monday, Aug. 30, at National Funeral Home located at 7482 Lee Highway, Falls Church, Virginia 22042. A private service will be held at the funeral home and live streamed at 11 a.m. Wednesday, Sept. 1. The private burial will be at National Memorial Park.
Memorial donations in honor of Miller's legacy of mentorship, generosity, and gratitude and his unwavering commitment to supporting future MSU black engineering leaders may be made to the MSU Kenneth E. Miller Excellence Endowment at https://bit.ly/3B59OyP.
A complete obituary is online at https://www.dignitymemorial.com/obituaries/falls-church-va/kenneth-miller-10315375.