Contact: Harriet Laird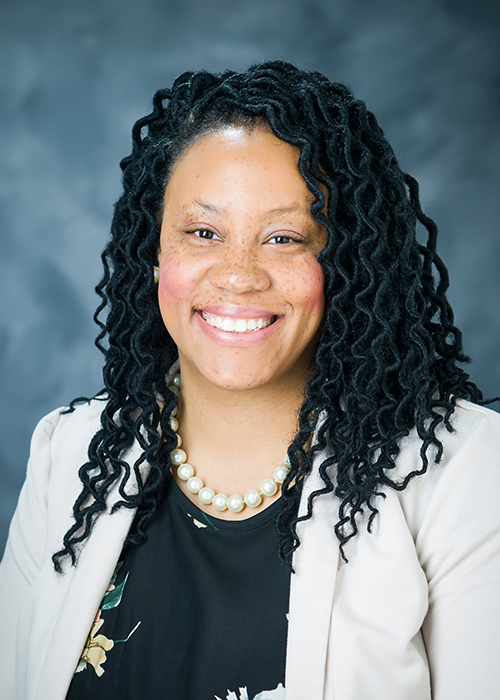 STARKVILLE, Miss.—Mississippi State's Division of Student Affairs is announcing a new director for the university's Department of Health Promotion and Wellness.
Santee Ezell, former assistant director of health promotion and wellness, is now the department's director, selected by a student affairs-appointed search committee. In this management position, she will administer programming and services of general health education and wellness, and also specific university student health.
"We're delighted to welcome Santee as director of the Department of Health Promotion and Wellness," said Regina Hyatt, vice president for student affairs. "In her previous roles within the department, Santee has proven to be an effective leader and advocate for all dimensions of health and wellness. She is a strong collaborator and a valued member of our team. I'm excited about her continued leadership on behalf of this department and the Division of Student Affairs."
Ezell enters the new role with experience in organizing, implementing and evaluating MSU educational programming in department areas such as nutrition, mental and sexual health, drug and alcohol recovery, and sexual violence and assault. She has worked with many department activities and initiatives supporting and educating MSU students facing health related issues.
In carrying out these student-focused projects, Ezell also has a longstanding proficiency in collaborating with community partners and garnering funding opportunities to provide experiences that lead to students' holistic, lifelong well-being. A sampling of successful and well-known campus activities she has helped coordinate include Collegiate Recovery Community, a support group for those beginning their journey away from substance abuse and process addiction; Clothesline Project, an artistic display of shirts bearing messages to raise sexual assault awareness; and a recently implemented "Stay Well" conference providing higher education professionals with personal wellness strategies.
"I am excited to serve in this role and look forward to working with our campus and community to cultivate a culture of well-being," Ezell said. "A few of my aspirations are to develop a strategic plan that supports the health and well-being of our campus, help our campus become a health-promoting campus, and form new partnerships within academics and Student Affairs to meet the needs of our students. I'm grateful for this opportunity to engage and equip our campus to be well, do well and stay well."
At MSU, Ezell previously worked as a health and wellness educator coordinating the Goal-Driven Alcohol/Drug Intervention Network, or GAIN program. She also served as coordinator of the university's MSU on the Move, a campus-wide fitness initiative, and managed grant funding with the Mississippi Department of Mental Health.
Before joining the university in 2017, she held similar health and wellness positions with agencies such as Community Counseling Services and Mississippi Children's Home Services, along with private businesses and educational institutions.
This past spring, Ezell was selected "Advisor of the Year" during the Student Choice Awards hosted by the Division of Student Affairs. She holds several certifications, including Professional Community and Economic Developer and Community Health Worker/Instructor.
Ezell is currently pursuing an MSU doctoral degree in human development and family science, with an emphasis in youth development. She holds a bachelor's degree in sociology from the University of Southern Mississippi and a master's degree in community development from Delta State University.
For more on MSU's Department of Health Promotion and Wellness, visit www.healthpromotion.msstate.edu.
MSU is Mississippi's leading university, available online at www.msstate.edu.