Contact: Harriet Laird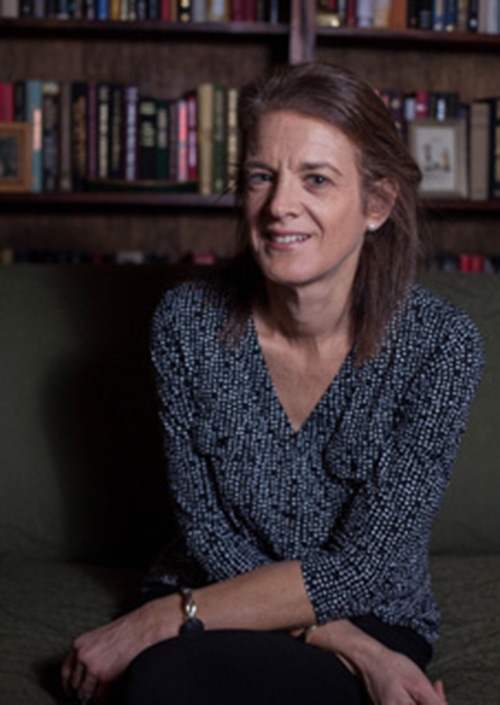 STARKVILLE, Miss.—Mississippi State Libraries is hosting writer, editor and independent scholar Carolyn J. Brown to discuss a Magnolia State impressionist painter whose nationally acclaimed work is currently exhibited on campus.
On Oct. 8, Brown will give a virtual 3 p.m. talk based on her 2017 biography "The Artist's Sketch: A Biography of Painter Kate Freeman Clark" (University Press of Mississippi). Eight of Clark's works are part of an MSU exhibit titled "En Plein Air" in Mitchell Memorial Library's John Grisham Room through October.
Supported by the Mississippi Humanities Council, the 3 p.m. talk is free. Those interested in learning more about the late Holly Springs artist can register at https://msstate.libcal.com/event/8320181.
"The Artist's Sketch" includes a full narrative of Clark's life and many reproductions of her more than 1,200 works housed at the Kate Freeman Clark Art Gallery in Holly Springs.
Brown will discuss Freeman Clark's journey of leaving Marshall County and becoming inspired to begin her artistic career after visiting the World's Columbian Exposition in Chicago in 1893. She studied with Impressionist William Merritt Chase, founder of what is now the Parsons School of Design, first at the Art Students League in New York City and then at Chase's Shinnecock Hills Summer School of Art on eastern Long Island. It was there she mastered the technique of painting "en plein air," or outdoors.
Freeman Clark spent most of her career in New York City, exhibiting widely across the Northeast. She occasionally signed her paintings as "Freeman Clark" to avoid discrimination due to her gender. Her last exhibition was at the Men's Club of New York in 1918, and she then left the art world to return in 1924 to Holly Springs, residing there in obscurity until her 1957 death.
Asked by a newspaper in 2017 why she decided to write "The Artist's Sketch," Brown said, "The story of Clark fascinated me. No one had ever written a full-length book about Clark and included illustrations of her work completely in color. My editor enthusiastically embraced the idea of revisiting the artist…we decided it was time to present a much fuller picture and include many more color reproductions of her paintings."
Brown's other non-fiction books include "Song of My Life: A Biography of Margaret Walker" (UPM, 2014) and "A Daring Life: A Biography of Eudora Welty" (UPM, 2012) which won the 2013 Mississippi Library Association Award for Nonfiction and was the Mississippi Library Commission's selection to represent the state at the 2012 National Book Festival in Washington, D.C.
Brown, a Jackson resident and native of Greensboro, North Carolina, released a new book this past spring titled "A de Grummond Primer: Highlights of the Children's Literature Collection" (UPM, 2021). The collection, housed at the University of Southern Mississippi, is one of the nation's leading research centers in the field of children's literature.
She also has taught at Millsaps College, the University of North Carolina in Greensboro, and Elon University. More on Brown can be found at www.carolynjbrown.net. For more information on her upcoming virtual talk, contact Jennifer McGillan, MSU Libraries' coordinator of manuscripts, at jmcgillan@library.msstate.edu.
MSU is Mississippi's leading university, available online at www.msstate.edu.