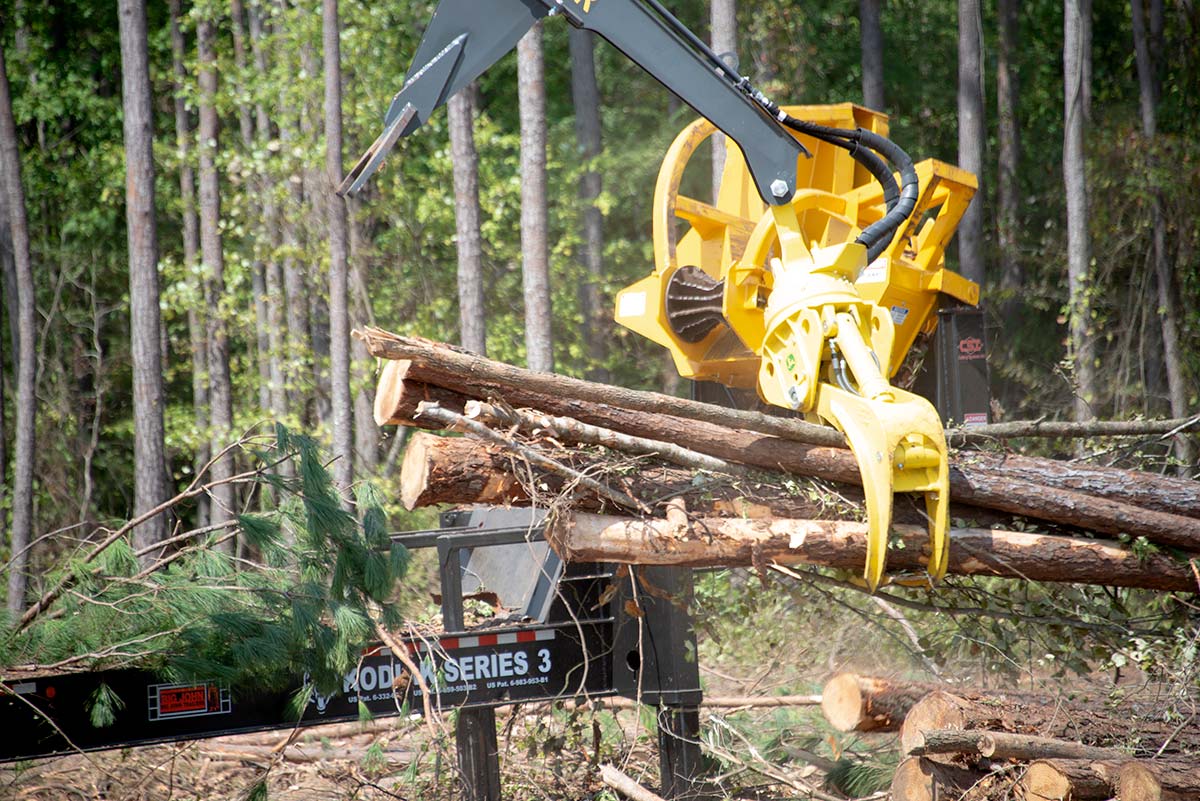 Contact: Karen Brasher
STARKVILLE, Miss.—Machinery and equipment that drive the South's timber industry is being demonstrated this weekend at the Mid-South Forestry Equipment Show.
The event is Friday [Sept. 17], 8 a.m. to 4 p.m., and Saturday [Sept. 18], 8 a.m. to 3 p.m. at Mississippi State's John W. Starr Memorial Forest off Highway 25, south of Starkville. Show partners include the university's College of Forest Resources and Extension Service, the Mississippi Forestry Association, Mississippi Loggers Association and Hatton-Brown Publishers, Inc.
Held biennially, the longest-running live, in-wood demonstration of forestry equipment in the South includes nearly 80 vendors and exhibitors. Attendees can compete for prizes including two cash giveaways Saturday. A family-friendly venue, a children's area and food vendors will be available both days.
Loggers, landowners, foresters and timber professionals may earn continuing education credits through workshops and seminars. Loggers can earn up to 11 hours of CE credit in Category 1 and up to six hours of credit in Category 2. Foresters are offered nice hours of SAF-CFE credit in Category 1-CF. For Mississippi Board of Registration for Foresters, all presentations count as Category A hours.
Admission is $25 at the gate. Spouses and children under 18 are admitted free with a paid attendee. To view a schedule of events, visit www.midsouthforestry.org.
MSU is Mississippi's leading university, available online at www.msstate.edu.