Contact: Ashleigh Lee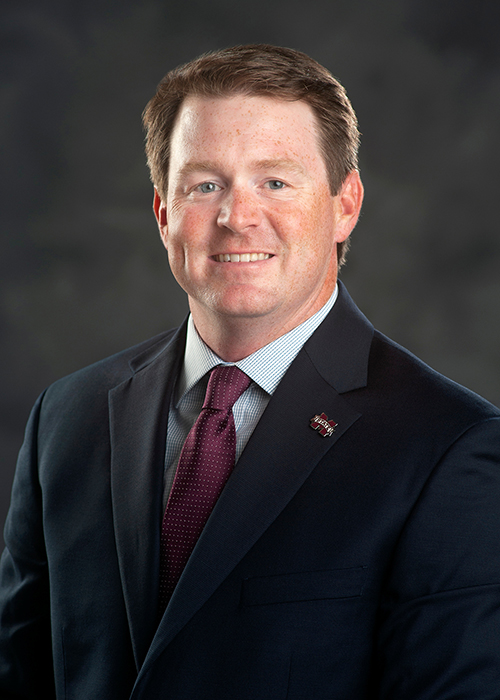 STARKVILLE, Miss.—Mississippi State University Foundation development officer William "Will" Staggers of Starkville is a recent appointment to the National Agricultural Alumni and Development Association board of directors.
Staggers, who currently serves as director of development for the College of Agriculture and Life Sciences, MSU Extension Service, and Mississippi Agriculture and Forestry Experiment Station, began his appointment in June, following NAADA's 46th annual conference. He will serve a one-year term as director at large and work on special projects throughout the year.
"This is an incredible honor for Will, and we are proud of all that he has accomplished," said Jack McCarty, MSU Foundation executive director of development. "Will has been instrumental in cultivating relationships and building support for the continued development of an area that is at the heart of any land-grant institution. He is an excellent example of someone living out NAADA's mission of advancing agriculture resources in higher education."
A Starkville native, Staggers received his bachelor's degree in kinesiology from the MSU College of Education in 2010. He began his MSU Foundation career in 2015 as assistant director of development and was promoted to his current role as director of development in 2020.
Last summer, Staggers was the recipient of NAADA's Up and Coming Award, which honors the achievements of agricultural advancement professionals with two to five years of experience.
"NAADA is the leading organization for development and alumni professionals at land-grant institutions," said Staggers. "I'm grateful to have been selected to serve and look forward to the opportunity to gain more experience alongside fellow members and professionals in the industry. This association is doing great things, and I am excited to be a part of it."
NAADA is dedicated to the professional advancement of its members and, in turn, the institutions they serve. The organization has provided education, support and recognition to professionals and volunteers dedicated to advancing agriculture and related disciplines through land-grant and other colleges of agricultural sciences and partner programs for more than 40 years. For more information, please visit www.naada.org.
To learn more about how to support MSU's College of Agriculture and Life Sciences, MSU Extension or MAFES, contact Staggers at 662-325-2837 or wstaggers@foundation.msstate.edu.
MSU is Mississippi's leading university, available online at www.msstate.edu.