Contact: Allison Matthews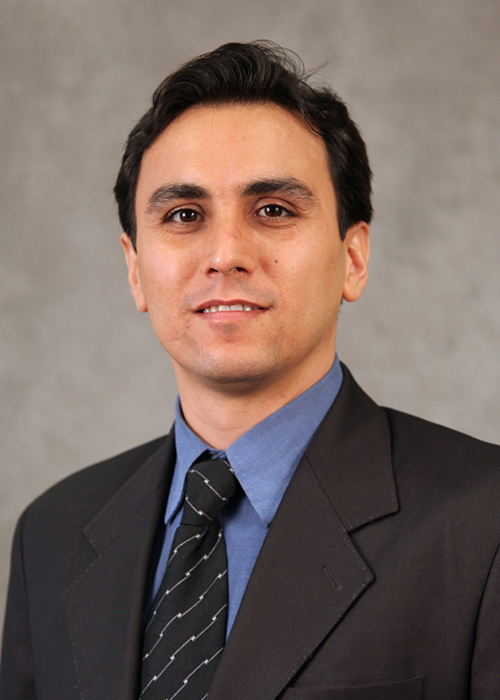 STARKVILLE, Miss.—An interdisciplinary team led by Mississippi State researchers is receiving a $1.7 million grant to better equip emergency planners and other stakeholders to reduce the vulnerability of disadvantaged communities to the impacts of wildfires and related cascading hazards such as mudslides, landslides and flooding.
Researchers note the importance and timeliness of this study because of an increase in the frequency and severity of wildfires—2020 was the most active wildfire year for the western U.S.—and the escalating risk of wildfire-related cascading hazards under a changing climate.
The three-year funding comes from the U.S. Department of Agriculture's National Institute of Food and Agriculture through the Cyber-Physical Systems program, which is a joint program with the National Science Foundation's Smart and Connected Communities program.
MSU's Farshid Vahedifard, CEE Advisory Board Endowed Professor in the university's Richard A. Rula School of Civil and Environmental Engineering, is the lead principal investigator. Other MSU researchers include Alireza Ermagun, assistant professor of civil and environmental engineering, as a co-principal investigator, and Diego Thompson, assistant professor of sociology, as senior personnel.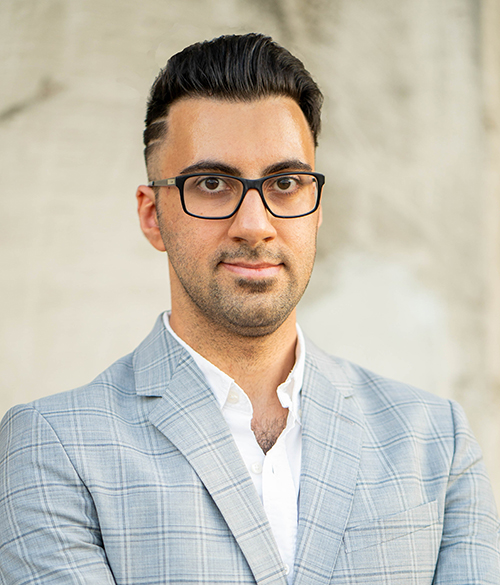 In addition to the MSU scientists, the research team includes co-principal investigators and senior personnel from the University of California Irvine: Amir AghaKouchak, Tirtha Banerjee and Roxy Silver; Oregon State University: Ben Leshchinsky; University of Illinois Urbana-Champaign: Timothy D. Stark; and University of Colorado Boulder: Katya Schloesser.
Further, the multi-institutional, multi-disciplinary research closely works with several community partners from California's state and local authorities including Kathy Lester from the Office of Specialized Services, Sacramento Police Department; Brian Martin and Dale Carnathan from Lake County Sheriff's Office; and Brock Falkenberg from Lake County Office of Education.
The project is in collaboration with emergency planning authorities who selected the Lake County, California, location because it possesses key characteristics of a community at risk for cascading hazards. Lake County has been severely hit by a variety of cascading hazards, with over 60% of the county burned since 2015. It also is home to a significant population of disadvantaged residents, many which suffer from a combination of economic, health and environmental burdens.
While direct impacts from wildfires are devastating as singular events, the legacy of wildfires may last long after the flames have been extinguished, Vahedifard said. Following wildfires, cascading hazards such as landslides, debris flow and flooding may occur, resulting in a catastrophic ripple effect. Integrating physical and social science, community and emergency planning perspectives, the project aims to equip disadvantaged communities with data from two interrelated emphases: a practice-ready framework simulating spatiotemporal wildfire-related cascading hazard scenarios under current and future climate projections, and a community-informed framework that identifies the perceptions, needs and responses of vulnerable residents to the threat of wildfires and related cascading hazards.
"This research intertwines both engineering and social science dimensions and will advance risk management and crisis communication by showing how processes, community awareness and emergency planning techniques can be integrated to improve decision-making and community engagement," Vahedifard said.
Thompson said this new research can "bridge the gap between engineering, scientific and social science efforts that have been striving to reduce the consequences of cascading hazards, often in isolation of one another." The project also will explore the role of information and communication technologies for disaster preparedness and response, including multilingual crisis communication.
Ermagun noted in addition to the primary goal of enhancing the resilience of disadvantaged communities, this also will provide educational opportunities in multi-disciplinary, collaborative research for Ph.D. students, research and leadership opportunities for early career scientists, as well as place-based curriculum for science and social studies classrooms in Lake County high schools and the broader California science education community.
"While we plan to conduct an in-depth investigation of a highly vulnerable midsized rural county at risk for severe weather-related cascades, we expect our results to be widely applicable to other communities with similar physical vulnerability to cascading hazards. Moreover, what is learned through our focus on Lake County, California, can be immediately scaled up to other rural, economically disadvantaged, aging and ethnically diverse communities across the U.S. and abroad, ensuring a wise investment of resources to mitigate economic distress and ensure future community resilience under a changing climate," Ermagun said.
For more about MSU's Richard A. Rula School of Civil and Environmental Engineering, visit www.cee.msstate.edu.
MSU is Mississippi's leading university, available online at www.msstate.edu.