Contact: Addie Mayfield
STARKVILLE, Miss.—The Mississippi State University Alumni Association is honoring eight prominent Bulldogs as the university's 2021 Alumni Fellows.
This year's class will assemble on campus Sept. 23-25 to interact with MSU students, faculty and staff, share professional experiences and provide career guidance, both in the classroom and informally. The 2021 fellows also will be recognized at the MSU vs. LSU football game. Established in 1989, the program annually seeks to bring alumni of distinction back to their alma mater to showcase their achievements and facilitate inspiring engagements with current students.
"Each year, the Alumni Association looks forward to inviting top-caliber alumni back to campus to share their stories and interact with our students. After making the difficult decision to cancel last year's program as a precaution for the health and safety of our campus and alumni communities, we are thrilled to resume in-person activities for this meaningful event," said Jeff Davis, executive director of the MSU Alumni Association. "Our Alumni Fellows are leaders in their professions, and the extensive experience they bring to the university deeply enriches the MSU experience and encourages future success across the Bulldog network."
The 2021 fellows, who carry the title for life, are among the university's more than 154,000 living alumni worldwide.
The 2021 honorees include (by college):
College of Agriculture and Life Sciences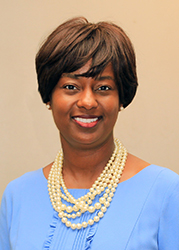 Camille Scales Young of Madison earned both a bachelor's degree in communication management and a master's degree in agriculture and extension education from MSU in 1994 and 1996, respectively. After graduating, Young worked with the Mississippi Farm Bureau Federation in various positions, including communications specialist, director of media relations and government relations specialist, which enabled her to spend time on Capitol Hill and in the Mississippi Capitol providing support for the agricultural community. She then spent 10 years as a government affairs representative with Watkins Ludlam Winter & Stennis, P.A. before assuming her current role as principal and director in the Jackson office of Cornerstone Government Affairs. The Shannon native is involved in the Madison community and at MSU, where she is a member of the advisory boards for the College of Agriculture and Life Sciences and the Department of Communication. She also is a former national president of the MSU Alumni Association. Young has been honored for her professional accomplishments and service to the community by Mississippi Business Journal, and in 2017, she was recognized in the inaugural class of Top 50 Most Influential People in Mississippi.
College of Architecture, Art and Design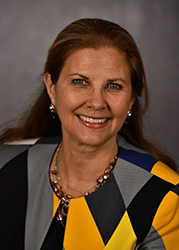 Janet Marie Smith of Baltimore, Maryland, is a renowned architect and urban planner who joined the Los Angeles Dodgers in 2012 after working with other Major League Baseball teams, including the Baltimore Orioles, Atlanta Braves and Boston Red Sox. As executive vice president of planning and development, Smith's work with the Dodgers has included overseeing the large-scale improvement and expansion projects at Dodger Stadium and Campo Las Palmas, the club's development facility in the Dominican Republic. She began her big-league career in Baltimore in 1989. There, she made a name for herself through her work on Oriole Park at Camden Yards, which set the standard for a new wave of ballparks after its opening in 1992. Smith earned a bachelor's degree in architecture from Mississippi State in 1981 and later received a master's degree in urban planning from City College of New York. Maintaining her connection to MSU, she was a champion for the recent renovation and expansion of MSU's Dudy Noble Field. The Jackson native was inducted into the Mississippi Sports Hall of Fame in 2020. She was earlier recognized by Sports Business Journal as both a Power Player for Design and Development and as a member of its 2017 Class of Champions.
College of Arts and Sciences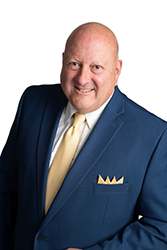 Bruce G. Thomas of Lenexa, Kansas, is the chief meteorologist for the News-Press Gazette TV station in Saint Joseph, Missouri, and a consultant for the predictive weather modeling platform Weather2020. Before his current role, Thomas served as a marketing meteorologist and national spokesperson for Kansas City, Missouri-based Midland Radio Corporation. His television and radio broadcasts promoted weather safety across America's tornado-prone areas and helped position Midland Radio as a leader in sales of early-warning weather products, including NOAA weather radios for home and business use. A native of Mississippi, he enrolled at MSU at the age of 16 and began pursuing his studies in geosciences. He completed his bachelor's degree in broadcast meteorology from Metropolitan State University in Denver, Colorado, and pursued postgraduate studies at Texas A&M University while serving as the local television weatherman for nearly a decade in Central Texas. Thomas has earned several honorable distinctions, including the National Weather Service Weather-Ready Nation Champion Award in 2019 and the prestigious U.S. Department of Commerce NOAA/National Weather Service Mark Trail Award in 2006.
College of Business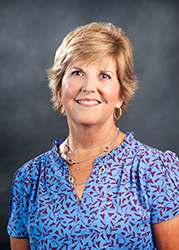 Kathy M. St. John of Madison graduated from MSU with a bachelor's degree in marketing in 1979 and later pursued a graduate degree in secondary education from the University of Southern Mississippi. In 1988, she began a property management business for homeowner associations in planned unit developments and single-family neighborhoods. She grew the business to encompass 11 developments with 750 homes and sold to a competitor in a profitable buyout in 1994. She later co-founded St. John & Associates, a commercial and residential property sales business in Hattiesburg, before assuming the role of marketing director and sales lead at Hillenmeyer Nurseries in Lexington, Kentucky. In 2005, she transitioned into healthcare, serving as managing director and contracts consultant for Kentucky-based NAPA HealthCARE Connection, Inc., a senior-living healthcare group purchasing organization. She retired from the organization in 2015. The Brookhaven native and second-generation Bulldog is an avid supporter of areas across the university, is a member and former chair of the marketing advisory board, and was recently nominated to chair the executive advisory board for the College of Business beginning in 2022.
College of Education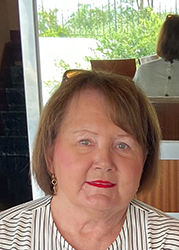 Rona Johnson-Belser of Birmingham, Alabama, graduated from MSU's College of Education in 1974 with a bachelor's degree in special education and began her longtime career working with children and adults with special needs in Mississippi and Alabama. Although she retired from her role as a childhood teacher with the Jefferson County School System in Birmingham, she continues to help others through her involvement at MSU. The Burnsville native is a proud supporter and member of the College of Education's dean's advisory board and is an inaugural member of the College of Veterinary Medicine's dean's council. As a long-time member and former officer of the Birmingham, Alabama Alumni Chapter, she helped facilitate the chapter's co-sponsorship of the annual Young Teen Asthma Camp. Johnson-Belser earlier completed a term on the national board of directors for the MSU Alumni Association.
James Worth Bagley College of Engineering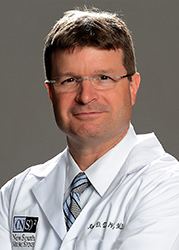 John D. Davis IV of Flowood is a renowned neurosurgeon and founding partner at NewSouth Neurospine. Born in Starkville and reared in Jackson, Davis graduated Summa Cum Laude from the James Worth Bagley College of Engineering with a degree in biological engineering in 1988. He went on to earn his professional degree at Johns Hopkins University School of Medicine and also earned a master's degree in health finance and management from John Hopkins University while completing his residency at Johns Hopkins Hospital. Davis was named as a substitute unaffiliated neurotrauma consultant for the National Football League and was recently appointed by Gov. Tate Reeves to complete a six-year term on the Mississippi State Board of Health. An active member of neurosurgery's Washington Committee and the Mississippi Workers' Compensation Commission Advisory Council, Davis also actively contributes his time and support to his alma mater. He serves on the board of directors for the MSU Foundation and has been recognized as a Distinguished Fellow by the Bagley College and as the Central Mississippi Chapter of the MSU Alumni Association's 2014 Alumnus of the Year.
College of Forest Resources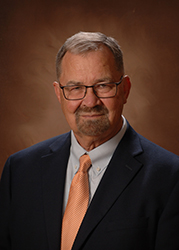 George G. "Glynn" Pittman of Walker, Louisiana, is a 45-year veteran of the forest products industry who has managed facilities from Texas to New England. The Memphis, Tennessee, native studied forestry at Mississippi State and graduated from the College of Forest Resources in 1976. He subsequently began his career with International Paper Co. as a field forester in central Mississippi and advanced to progressive roles over the years. Pittman joined Stella-Jones Corporation in 2012, where he serves as vice president of utility pole operations, overseeing multiple facilities across the southern and southeastern U.S. Before his current role, he helped establish the company's Southern Yellow Pine Division, which now encompasses 12 facilities across the South. He is an active member of the Louisiana Forestry Association, past president of the Southern Pressure Treaters Association and was recently appointed to a five-year board of director's term for the Louisiana Forestry Commission by Gov. John Bel Edwards. At MSU, Pittman volunteers on the advisory boards for the College of Forest Resources and its Department of Sustainable Bioproducts.
College of Veterinary Medicine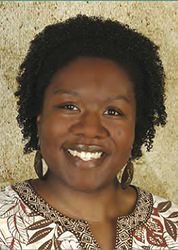 Camille Hopkins of Washington, D.C., is a graduate of the Mississippi School for Mathematics and Science who earned a Doctor of Veterinary Medicine and a master's degree from MSU's College of Veterinary Medicine in 2004 and 2005, respectively. She also holds a bachelor's degree in biology from Cornell University and a doctorate in disease ecology from Virginia Tech. After completing her graduate studies, she joined the U.S. Geological Survey in Reston, Virginia, where she serves as the wildlife disease coordinator in the Ecosystems Mission Area. In her current role, she oversees the national aquatic and terrestrial wildlife disease portfolio and represents USGS in interagency efforts to respond to wildlife diseases, including zoonotic diseases. The Ridgeland native has interned in the Republic of South Africa and at the Wildlife Center of Virginia, gained clinical veterinary experience at the Smithsonian Institution's National Zoological Park, and completed arboviral diagnostics and surveillance training at the Center for Disease Control's Arboviral Diseases Branch. A veteran officer of the U.S. Army Reserves Veterinary Corps, Hopkins also cared for military working dogs during two overseas deployments.
More information on the 2021 class of MSU Alumni Fellows and the alumni association can be found at www.alumni.msstate.edu/alumnifellows.
MSU is Mississippi's leading university, available online at www.msstate.edu.