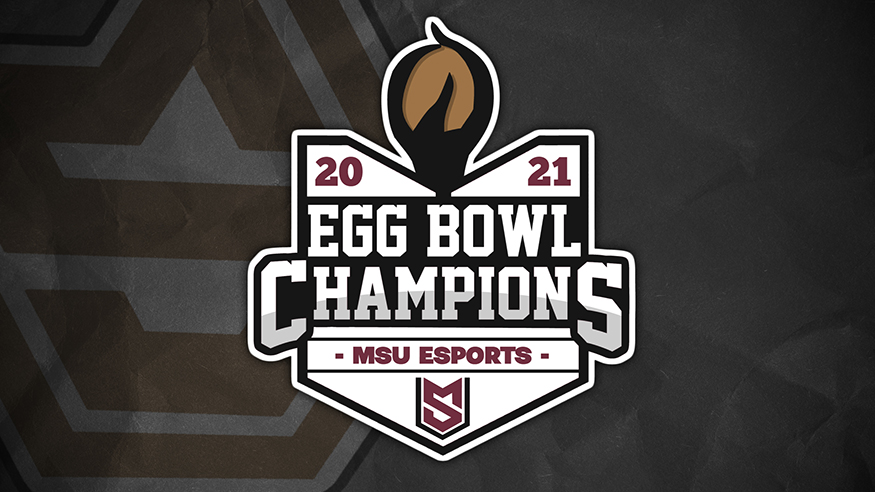 Contact: Sasha Steinberg
STARKVILLE, Miss.—Mississippi State's Esports Club has earned another year of bragging rights and claim to the Golden Egg trophy with its second consecutive win of the Esports Egg Bowl.
On Saturday [Nov. 6], gaming enthusiasts from MSU and Ole Miss participated in a best-of-seven competition. The Bulldogs conquered the Rebels with an overall 5-2 score in the contest that began in 2018.
MSU Esports President Austin Fortinberry, a kinesiology/neuromechanics major from Summit, said the win "means everything" to club members and staff.
"The work we put in every week to make this event happen is so much more worth it when the trophy is in our hands. To be the first one of the two schools to win back-to-back Egg Bowls is an honor, and it shows our dominance in the tradition," he said. "We love to compete with Ole Miss, and we love beating them even more. Hail State."
For more on MSU Esports, visit https://msstate.campuslabs.com/engage/organization/msu-esports or follow on Facebook, Twitter and Instagram. To join, visit https://discordapp.com/invite/esportsmsu.
MSU is Mississippi's leading university, available online at www.msstate.edu.