Contact: Madison Welzbacher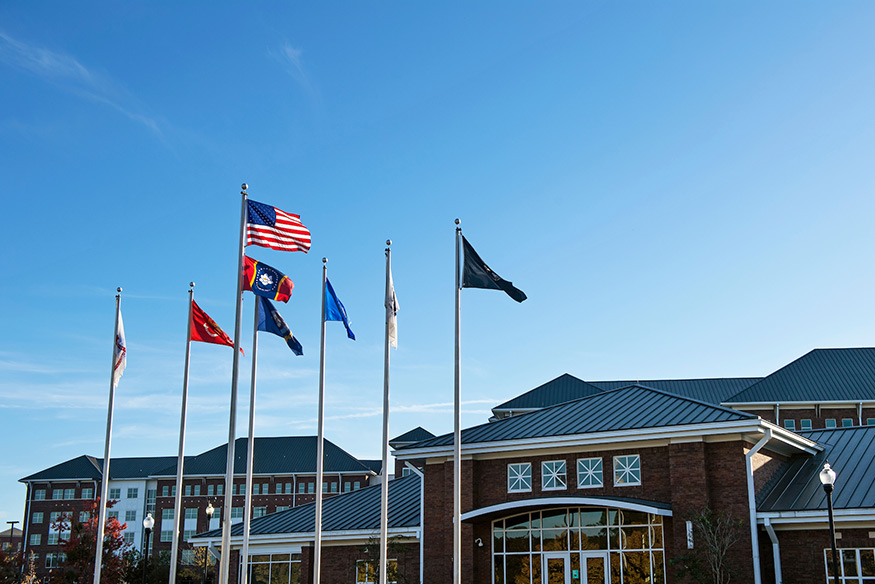 STARKVILLE, Miss.—Mississippi State is hosting several activities to recognize veterans and current service members during National Veterans and Military Families Month.
The university will hold its annual Veterans Recognition Ceremony led by MSU President Mark E. Keenum at 2 p.m. Thursday [Nov. 11] in Foster Ballroom S at Colvard Student Union.
The university's G.V. "Sonny" Montgomery Center at Nusz Hall is helping coordinate this event and others to honor those who have served. All activities are open to the public.
"I am so proud to be part of a university that values and celebrates the service and sacrifice of our veterans and military families. It's a small gesture to attend a veteran recognition event, but it means more to our veterans than you may ever realize," said MSU Director of Veteran and Military Affairs Brian Locke, a retired U.S. Army lieutenant colonel.
Upcoming events include:
—Nov. 10, 7-10:30 a.m., Nusz Hall: Pancake Breakfast. The $5 entry fee will help Student Veteran Association members attend the SVA National Conference. Attendees are encouraged to bring a toy to be donated to "Toys 4 Tots."
—Nov. 12, Noon, Nusz Hall: Lunch with Legends. Randy Jones, Ret. (CW5) U.S. Army, movie contributor to "Black Hawk Down," will be the featured guest speaker. No RSVP is required.
—Nov. 20, 11 a.m., Davis Wade Stadium: Military Appreciation Game. MSU vs Tennessee State. To purchase tickets, visit https://bit.ly/3qn1I2u.
—Nov. 21, 3 p.m., Sanderson Center: Veterans 5k and 10k Run. Register at https://bit.ly/3wrUv20.
For more details, contact Doug Robinson, Montgomery Center for America's Veterans program coordinator, at 662-325-6720 or drobinson@saffairs.msstate.edu. Learn more about the center at www.veterans.msstate.edu.
MSU is Mississippi's leading university, available online at www.msstate.edu.