Contact: Sarah Nicholas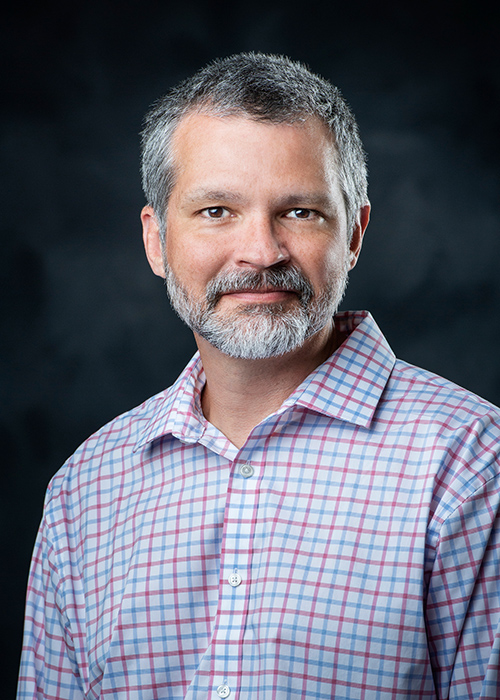 STARKVILLE, Miss.—Mississippi State's Cobb Institute of Archaeology has appointed MSU alumnus and veteran scholar Edmond A. "Tony" Boudreaux III as director of curation, overseeing archaeological collections and cultural resources management.
Boudreaux, who also is an associate professor in the Department of Anthropology and Middle Eastern Cultures, joined MSU's faculty earlier this fall. He previously served as the director of the Center for Archaeological Research at the University of Mississippi.
"I could not be more excited that Dr. Tony Boudreaux has joined MSU, the Department of Anthropology and Middle Eastern Cultures, and the Cobb Institute to direct our cultural resource management efforts in the institute's service center," said Jimmy Hardin, institute director. 
In addition to curating the Cobb Institute's archaeological collections, he also will serve in a new role as the institute's liaison with Native American tribes, bands and nations historically associated with Mississippi. Archeologists across the nation are striving to connect modern descendants with archaeological finds, and MSU has had an ongoing effort related to this goal.  Boudreaux now leads this work for MSU and Mississippi sites. He also will manage archaeological research supported by grants and contracts that helps train MSU students.
"I have followed his career for a long time and there are few people spoken of as highly as Dr. Boudreaux, both as a person and a scholar," Hardin said. "His impact on our understanding of Mississippi's prehistory is significant. We look forward to the many opportunities that will be created by his presence, and I'm happy he has chosen to return to his alma mater."
A native of Biloxi, Boudreaux earned his MSU bachelor's degree in 1994. He earned a master's degree from the University of Alabama and Ph.D. from the University of North Carolina at Chapel Hill.
"It feels great to be able to come back to MSU," Boudreaux said. "AMEC is an excellent department where everyone is going above and beyond in their research and in working with students. The Cobb has been a part of doing great archaeology in Mississippi and Israel for 50 years now. I'm excited to be a part of that tradition."
Boudreaux said his recent research has focused on Native American communities that existed in the Starkville area between A.D. 1400-1700 and that "being at Mississippi State—located in my area of research—is a great opportunity for me to continue and expand this research."
"Even if we just focus on the small part of the world that is Starkville and Oktibbeha County, that human experience has been playing out over and over again for thousands of years. Being able to learn about and tell something of the stories of so many people who have come before me is a part of what is intriguing to me as an archaeologist," he said.
Boudreaux is the author of, "Archaeological Investigations at Jackson Landing: An Early Late Woodland Mound and Earthwork Site in Coastal Mississippi," a 2015 archaeological report of the Mississippi Department of Archives and History. He also has written extensively about the remains of a town located on the northeastern edge of the state in "The Archaeology of Town Creek," a 2017 University of Alabama Press publication.
He is an active reviewer for the National Geographic Society, National Science Foundation, Journal of Anthropological Archaeology, Southeastern Archaeology, American Antiquity, University Press of Mississippi, and University Press of Florida, among others.
Boudreaux holds membership in the Society for American Archaeology, Southeastern Archaeological Conference, Mississippi Association of Professional Archaeologists, Mississippi Archaeological Association, North Carolina Archaeological Council, and the North Carolina Archaeological Society
Part of MSU's College of Arts and Sciences, more information about the Cobb Institute of Archaeology is available at www.cobb.msstate.edu.
MSU is Mississippi's leading university, available online at www.msstate.edu.