Contact: Madison Welzbacher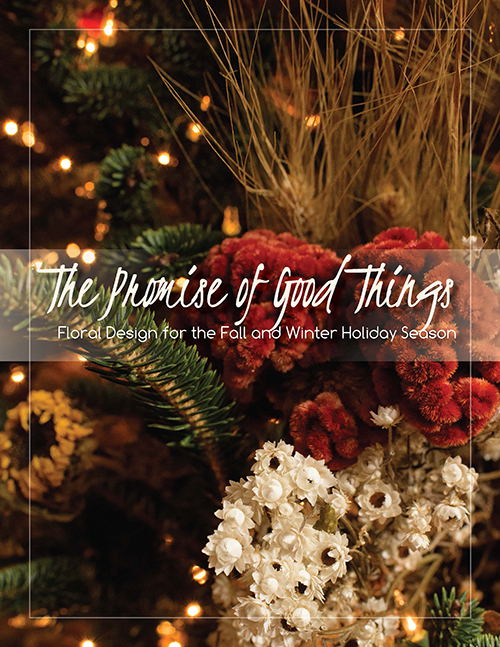 STARKVILLE, Miss.—There will be no shortage of decorating ideas this holiday season thanks to a new book written by Mississippi State University horticulture experts.
"The Promise of Good Things – Floral Design for the Fall and Winter Holiday Season," produced by the MSU Extension Service, is a catalogue of floral design ideas for the fall and winter holidays. With decorations from baskets to wreaths to centerpieces, readers can find plenty of inspiration to spruce up their holiday settings. The book is currently available on Amazon and from the Barnes and Noble bookstore on the MSU campus.
James M. DelPrince, an associate Extension professor and horticulture specialist at MSU, is the primary book author. The books co-authors are Patricia Knight, research professor and director of coastal horticulture research at the South Mississippi Branch Experiment Station; Christine Coker, an associate Extension and research professor specializing in floriculture and ornamental horticulture; and Christian Stephenson, an Extension agent in Hancock County. The authors' floral designs and decorations are showcased through the photography of Office of Agricultural Communications photographer Kevin Hudson and the layout of graphic designer Annette Woods.
DelPrince said that many of the design ideas focus on using plant materials found in Mississippi for holiday decorations.
"So much of the work put into summer crops comes to fruition, naturally, in the fall," DelPrince said. "The fall season finds Mississippi beginning to cool down, hence we like to be outdoors. It's time to spruce up the front porch with Thanksgiving and Christmas decorations. Our book uses lush foliage and many other types of plant materials grown in Mississippi for holiday decoration."
For more on "The Promise of Good Things," visit http://extension.msstate.edu/content/the-promise-good-things.
For more info on the MSU Extension Service, visit extension.msstate.edu.
MSU is Mississippi's leading university, available online at www.msstate.edu.